Overview
This year, brokers have had to navigate very difficult waters. COVID-19 has not only made the business environment more challenging, it's also helped to create a more fiercely competitive marketplace. As always in business, insight is key.
That's why you're sure to find our most recent white paper, researched exclusively for brokers, particularly helpful. Digitally-enabled data-driven solutions can help you change the game in your favour. If you haven't yet pivoted to a strategy that makes the most of the property and market insights CoreLogic is able to provide you, this is a great resource.
Download the complimentary report
What is included?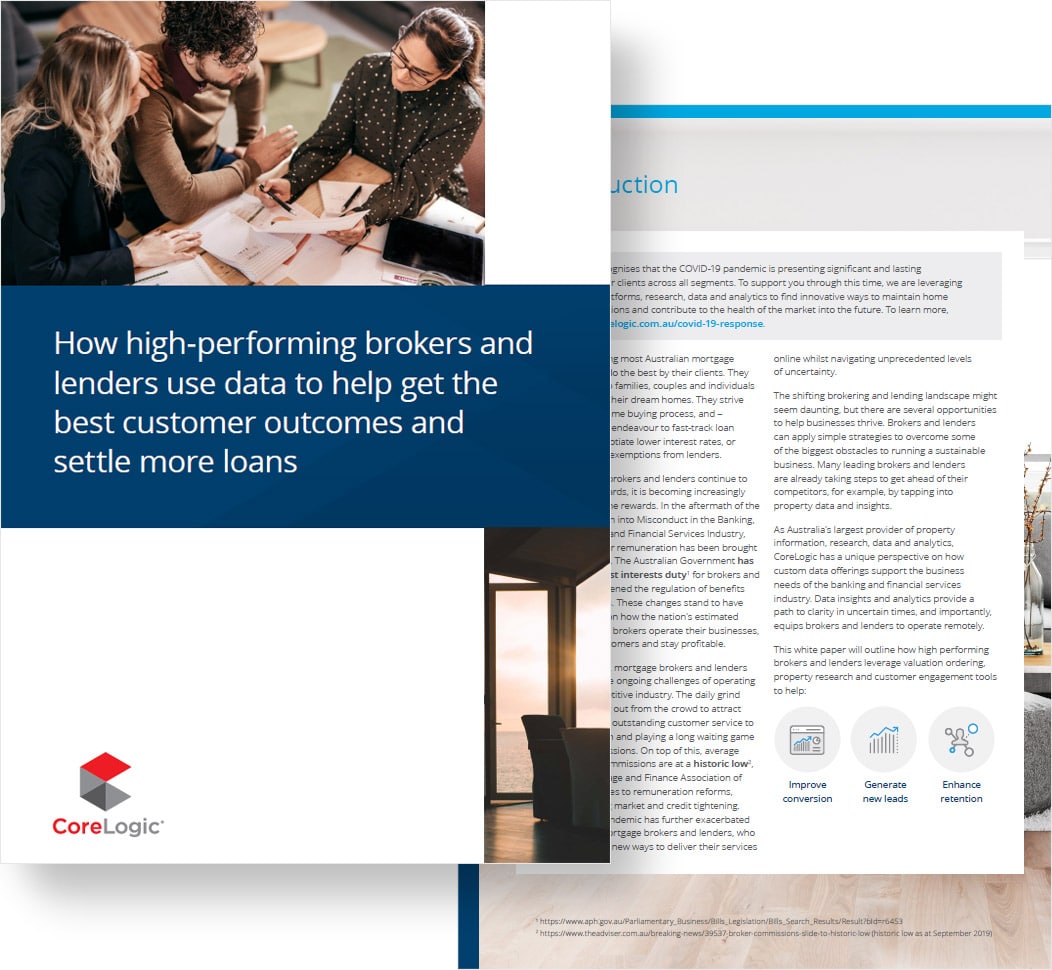 Be the expert
Position yourself as a leading local property market expert
Stand out
Distinguish yourself from your competitors.
Knowledge at your fingertips
Use data insights to engage better with clients and prospects.
Build referrals
Give yourself a better chance of making more conversions.