Overview
Discover how CoreLogic helps suppliers and manufacturers engage with key decision-makers at the right times, to strengthen their professional networks and create new business opportunities. And with Cordell Connect, our industry-leading business development tool, you can obtain valuable insights into construction, infrastructure and other building projects across Australia.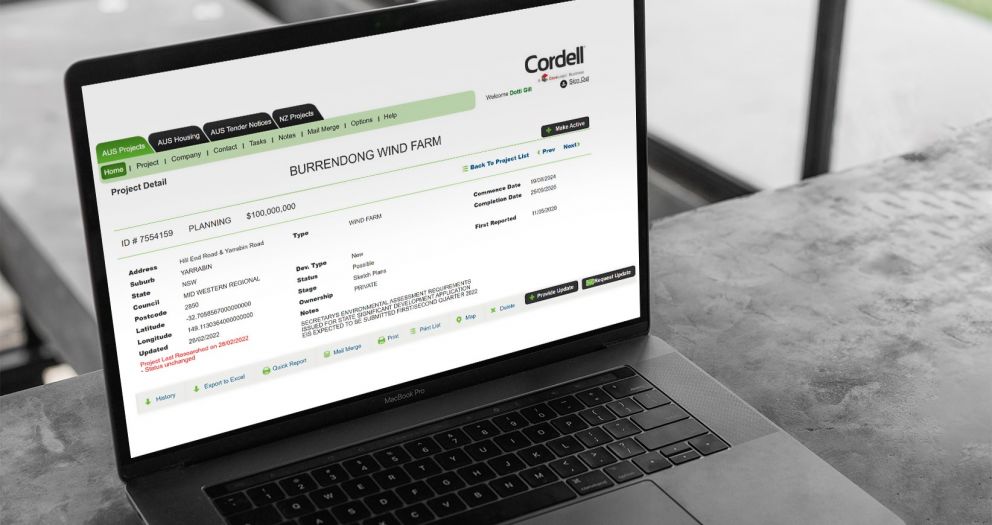 RECOMMENDED FOR YOU:
Looking for a specific software or platform? Find the right product for your needs.
CoreLogic's data and analytics solutions
Project data at your fingertips
Australia's infrastructure agencies and leading construction firms rely on Cordell Connect for project information and industry data. Find the key information you need to know about the sector – from project details to key contacts and tenderers.
See an average of 2,000 new projects and 5,000 project updates each month.
We gather data from a wide range of sources – including builders, architects, developers, agents, media, government and site visits.
Our dedicated research team of 60 experts conduct 90,000 hours a year of research in the building industry alone.
Contact Us
Lead generation, customer engagement and retention solutions
Grow your network and have the tools to help find new leads
It pays to know who to talk to. Cordell Connect is designed to help you to determine the best time to make contact, bid for business or develop supplier partnerships. With full visibility across the entire project lifecycle, you'll have the information and tools to help you build long-term relationships and secure repeat business.
Search by company and contact to identify projects, uncover potential opportunities and help strengthen your existing relationships.
Get the latest available data on development approvals and construction timeframes, including job values and project team details.
Find the projects and key contacts most relevant to your business.
Contact Us
Automation and process improvement solutions
Integrate powerful data into your CRM
The Cordell Projects API is designed to allow you to seamlessly import construction project data and company information into your own CRM. Accessing and managing this data within your own environment is designed to make it easier to plan and execute your business development strategies.
Tap into 190,000+ active projects, 150,000+ companies, 23,000 developers and 25,000 contractors, builders and architects.
Tailor your systems, applications, reports and dashboard with live project data.
Get email notifications when new projects are confirmed or existing projects are updated.
Access project and business data from a single location, without having to log in to separate platforms.
Contact Us
Benchmarking, strategy and optimisation solutions
Be strategic in who you target
Cordell Connect is Australia's go-to database for residential, commercial, industrial, community, civil engineering and mining projects. With its online repository of project data and primary contacts, it is designed to help you reach the right people at the right time to build your pipeline.
Get alerts when a firm has been engaged at both the tender and contract let stage.
Access project details at the planning stage and engage with architects to understand specific product requirements.
Contact Us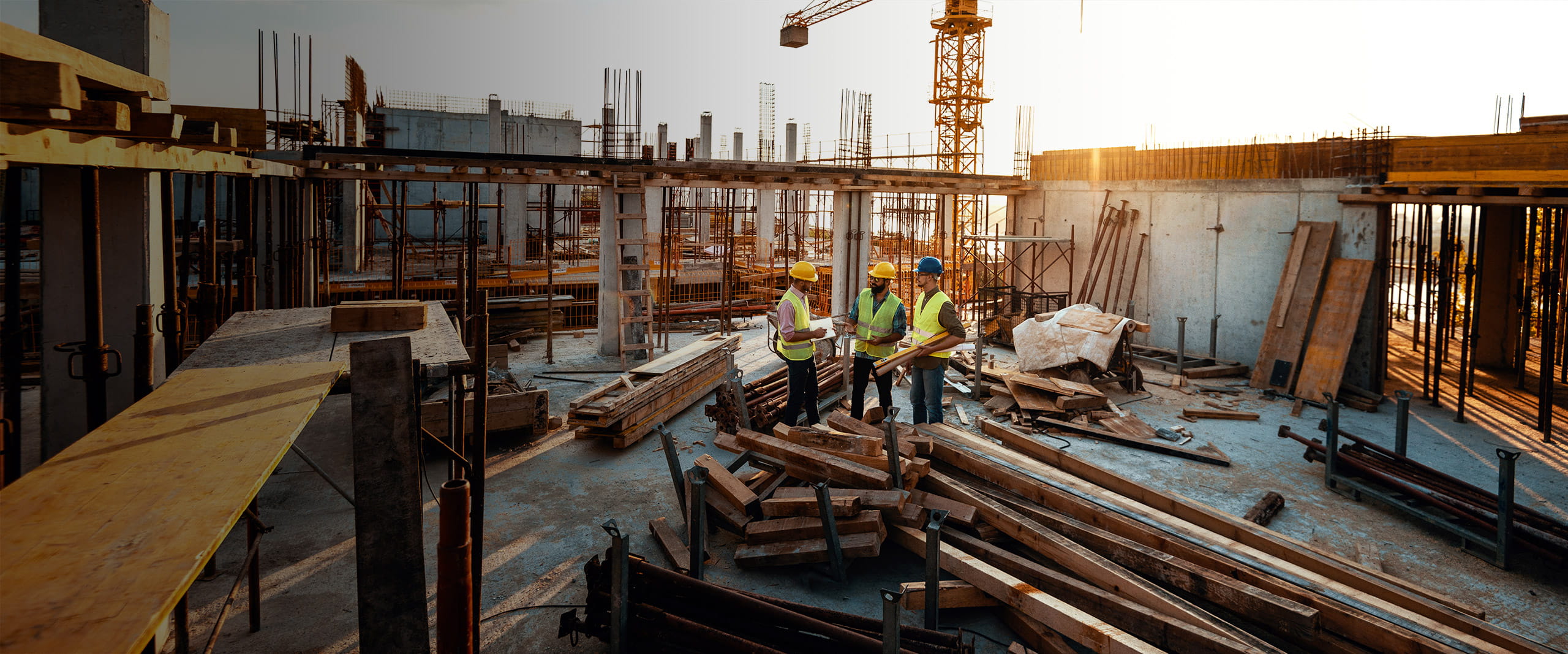 Report
Commercial Pulse
Cordell Construction Monthly provides a regular update on the number and value of construction projects that are in planning or have commenced construction across residential, community, commercial and major infrastructure developments.Cordell Construction Monthly provides a regular update on the number and value of construction projects that are in planning or...
View All
How can we help you?
Let's get this conversation started! Our team is here to provide you with more information and answer any questions you may have.