Overview
Get up-to-date details on building projects occurring across Australia with Cordell Connect.
For over 50 years, we've been researching Australia's construction industry while building relationships with key industry players. By tapping into the Cordell Connect knowledge base, you're one step closer to securing your next project.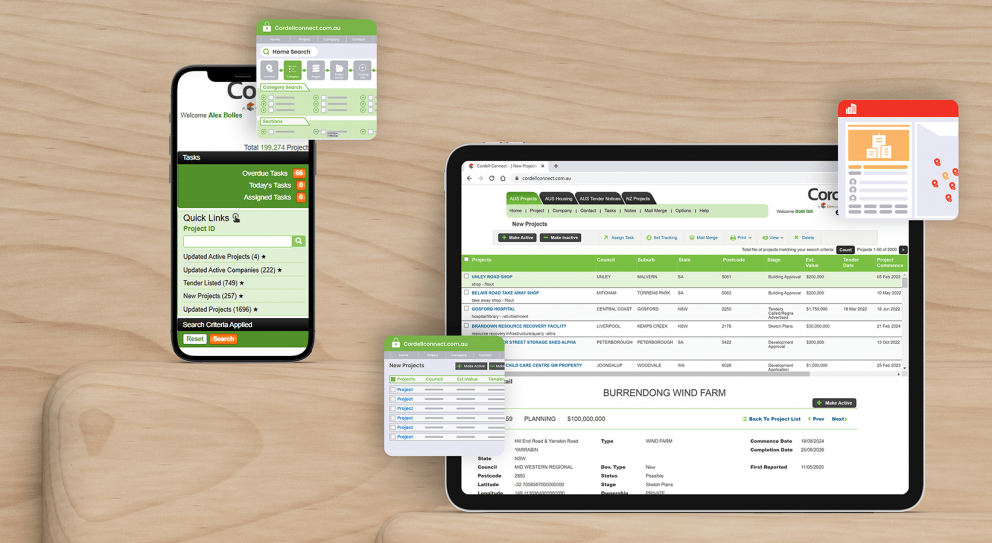 CoreLogic's data and analytics solutions
Discover the latest project details
We're constantly updating our data so you know what's happening in the construction industry right now. Our data is manually researched and verified, as well as checked for duplicates to ensure data integrity.
Around 2,000 new projects added and 5,000 projects updated every month, with data updated hourly.
Compare the latest construction activity with historical data drawn from over 650 sources via our key industry partners.
Contact Us
View packages
~2000
NEW PROJECTS ADDED MONTHLY
~5000
PROJECTS UPDATED MONTHLY
Benchmarking, strategy and optimisation solutions
Target your next business opportunity
See which construction projects are in progress or planned, so you can decide where to focus your energy – and who to pitch to for your next building contract.
Identify growth trends across different industry sectors and be well-placed to take advantage of opportunities as they arise.
Grow your project pipeline by contacting decision-makers directly, without the need to advertise elsewhere.
Measure your performance against your competitors and adjust your business strategy as needed.
Contact Us
Buy now
Lead generation, customer engagement and retention solutions
Partner with the right people
To win your next building contract, it's vital to connect with the right people at the right time. Cordell Connect brings together contact details for many project stakeholders – including architects, town planners, builders, manufacturers, suppliers, engineers, tendering authorities, consultants, contractors and more.
See which companies and contacts are associated with particular projects to help secure future leads and engage the right subcontractors.
Find projects that suit your business and target opportunities in new regions and sectors.
Get full visibility of a project's timeline to help you decide when to contact suppliers and subcontractors. Set up email notifications to stay updated on important project or company changes.
Build stronger industry relationships to help you to win new business, gain referrals and expand your project pipeline.
Get up-to-date information on residential construction projects happening near you with Cordell Connect Housing.
Contact Us
View packages
Automation and process improvement solutions
Boost your efficiency
Combine our powerful data with your CRM to help identify and nurture hot leads, while tracking projects throughout their lifecycle.
Create your own projects, company accounts, and contacts, then send appointments and tasks to your email and calendar.
Notes and task functions can be integrated with most email software, with or without attachments.
Mail merge functionality helps you speed up your enquiries by emailing multiple businesses at once.
Control user privileges within your firm and assign tasks appropriately.
Contact Us
Buy now
Start prospecting today
Finding your next project is simple. Fine tune your search and find relevant projects that you could bid on today.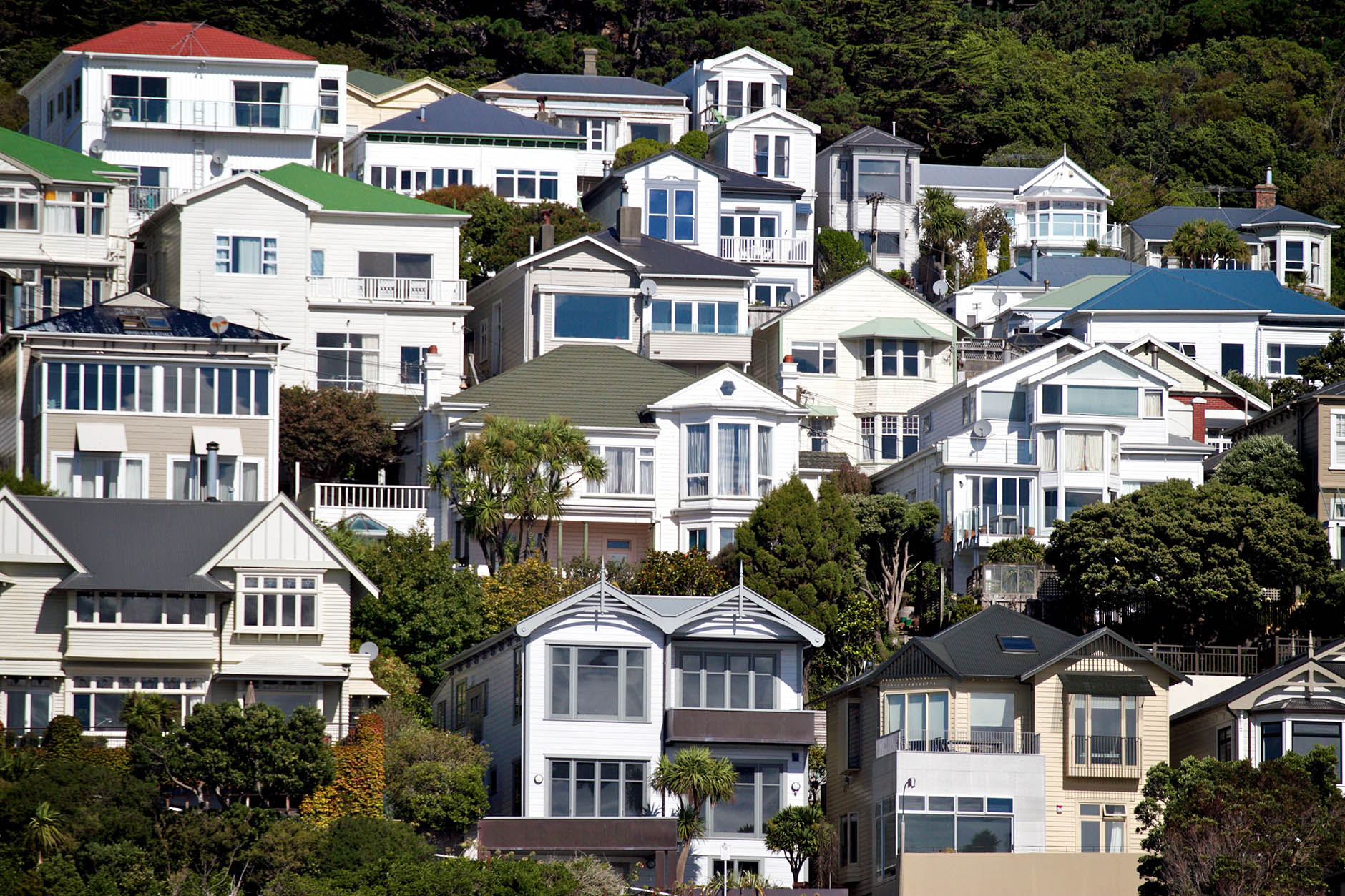 Article
Property Pulse; Research News
On the weekend, the Liberal party announced two new policies around housing and superannuation in the lead up to next week's election. The first was lowering the age threshold for those who could access downsizing contributions to superannuation.On the weekend, the Liberal party announced two new policies around housing and...
View All
How can we help you?
Let's get this conversation started! Our team is here to provide you with more information and answer any questions you may have.