Overview
The Property Report is designed to provide a comprehensive view of an individual residence within Australia.
It includes key data for the property such as property sales history, listings history, rental history and development permit application activity where available.
Data included is the latest available at the time of the report being requested. This report is a vital tool for both buyers and sellers helping you to understand more about an individual residential property and the market it is being sold in.
Property Reports are available on CoreLogic's Property Value website, which gives everyday buyers, sellers and investors the opportunity to buy a one-off Property Report for just $43 or access unlimited Property Reports with a Premium Subscription, which can cost as little as $9 per week*

* Weekly cost based on a 12-month Premium subscription
Access your Property Report
Buy report now
You will be transferred to CoreLogic's Property Value website, where you can enter the address of the residence you are interested in.
What is included?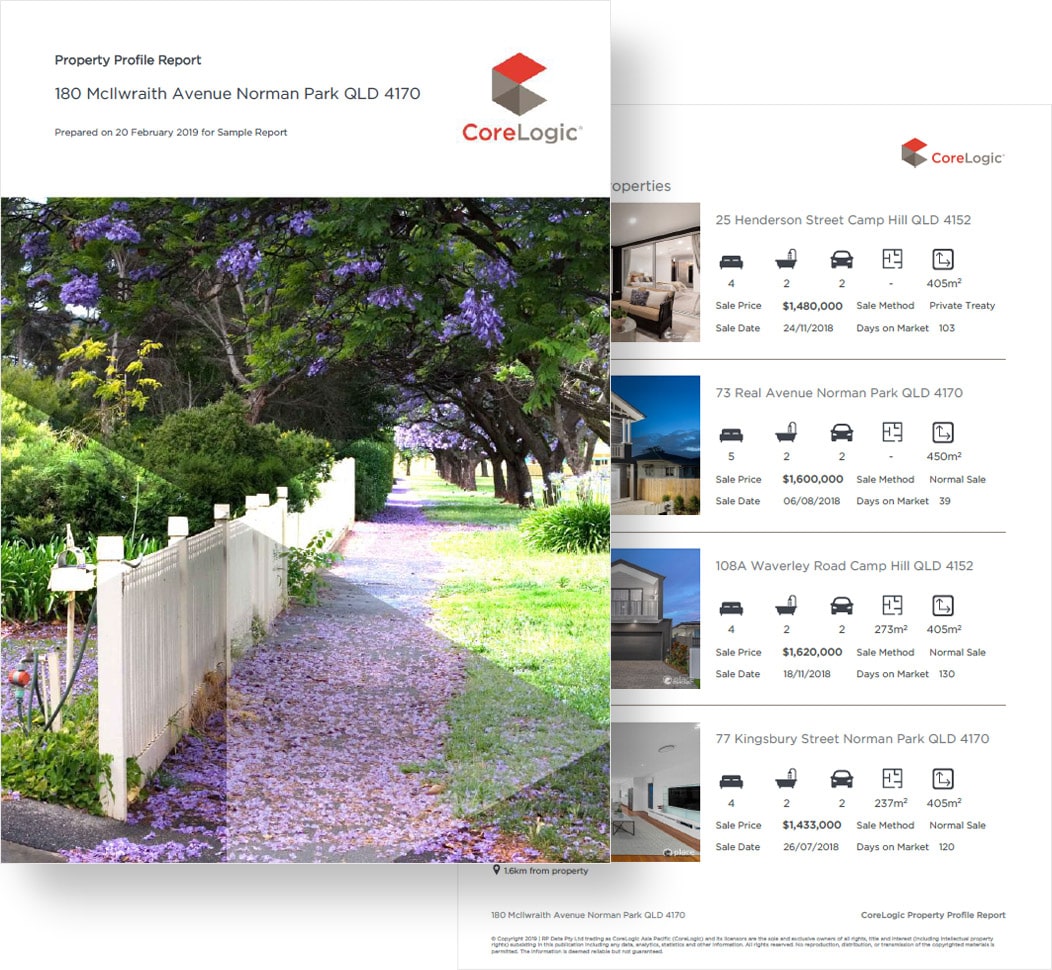 Current Estimated Property Value
Access the same insights used by the real estate agents and big 4 banks where available
Comprehensive
Access to photos, maps, floor plan, sale history, listing history, rental history, recently sold properties, properties currently for sale and rent, local school details where available
Suburb Insights
Number of sales, median value, change in median value, median days on market, median vendor discount, median asking rent, indicative gross rental yield where available
Flexible
Purchase one off property reports or access unlimited property reports with a Property Value Premium Subscription