Overview
Enhance your client conversations with personalised and branded digital proposals tailored for each client. Impress potential clients with your deep market knowledge, suburb statistics and recent sales of comparable properties – direct from your RP Data platform.
Track user interactions so you can strategically time your follow ups and win new business. For a quicker turnaround, have your proposals approved online.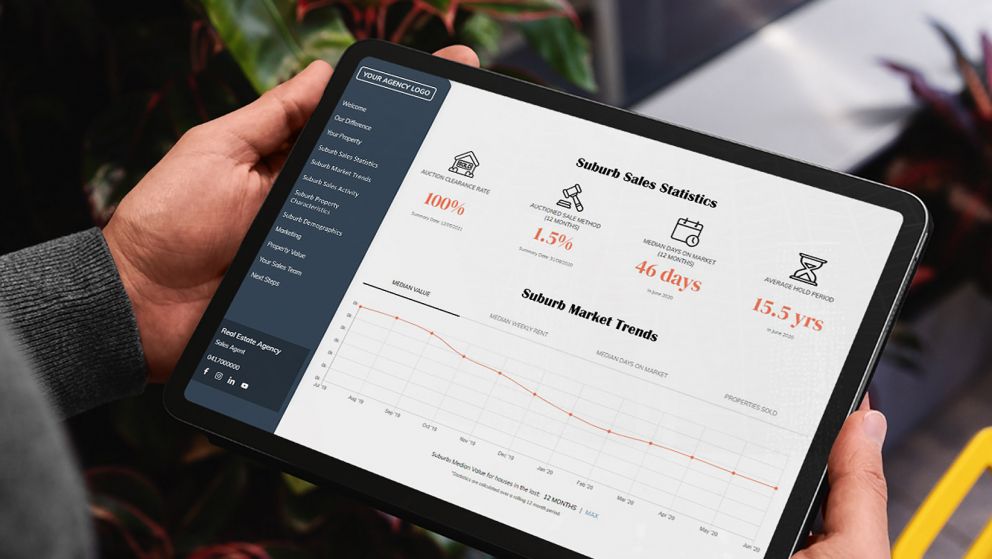 RECOMMENDED FOR YOU:
Looking for a specific software or platform? Find the right product for your needs.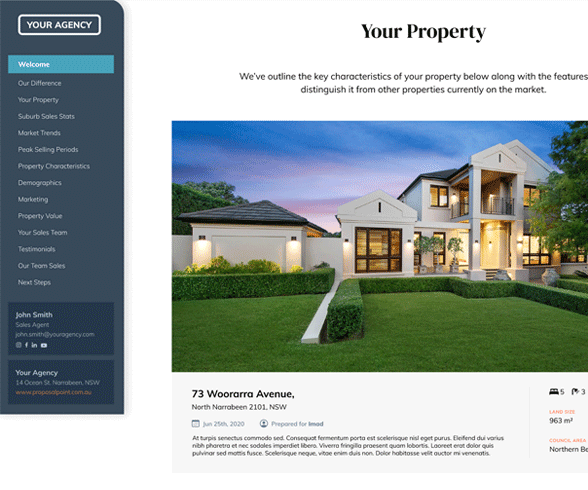 CoreLogic's data and analytics solutions
Position yourself as the trusted market expert
Impress potential clients with detailed market insights and data – positioning yourself as the local expert-of-choice.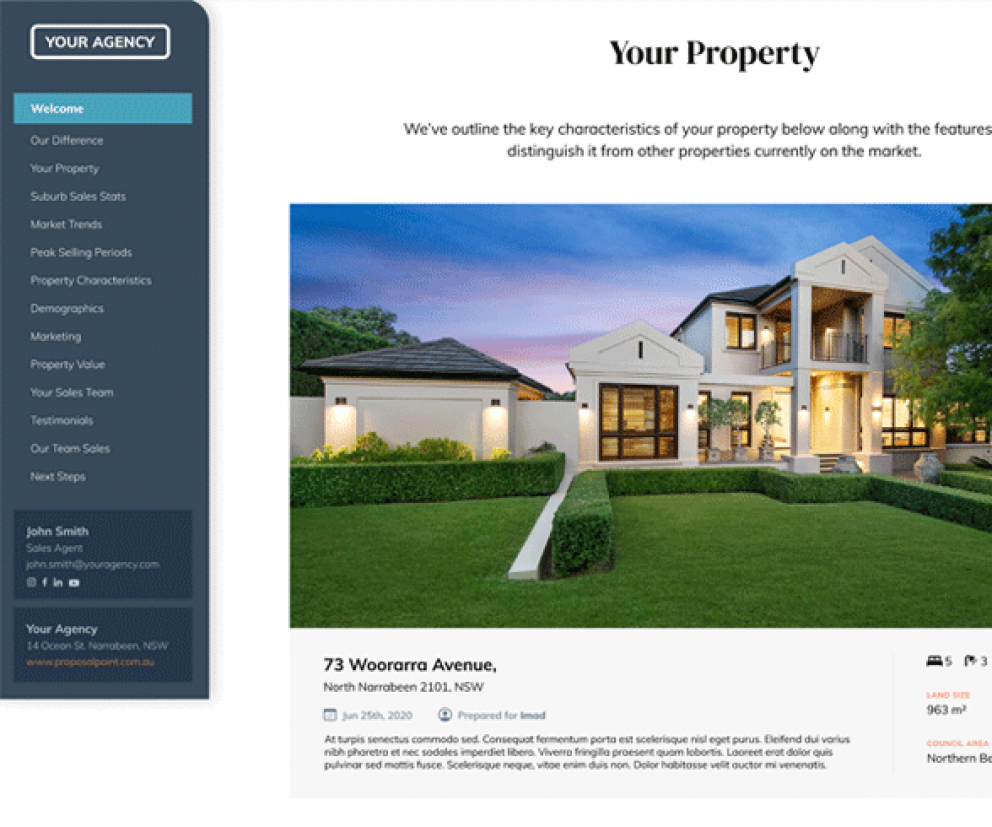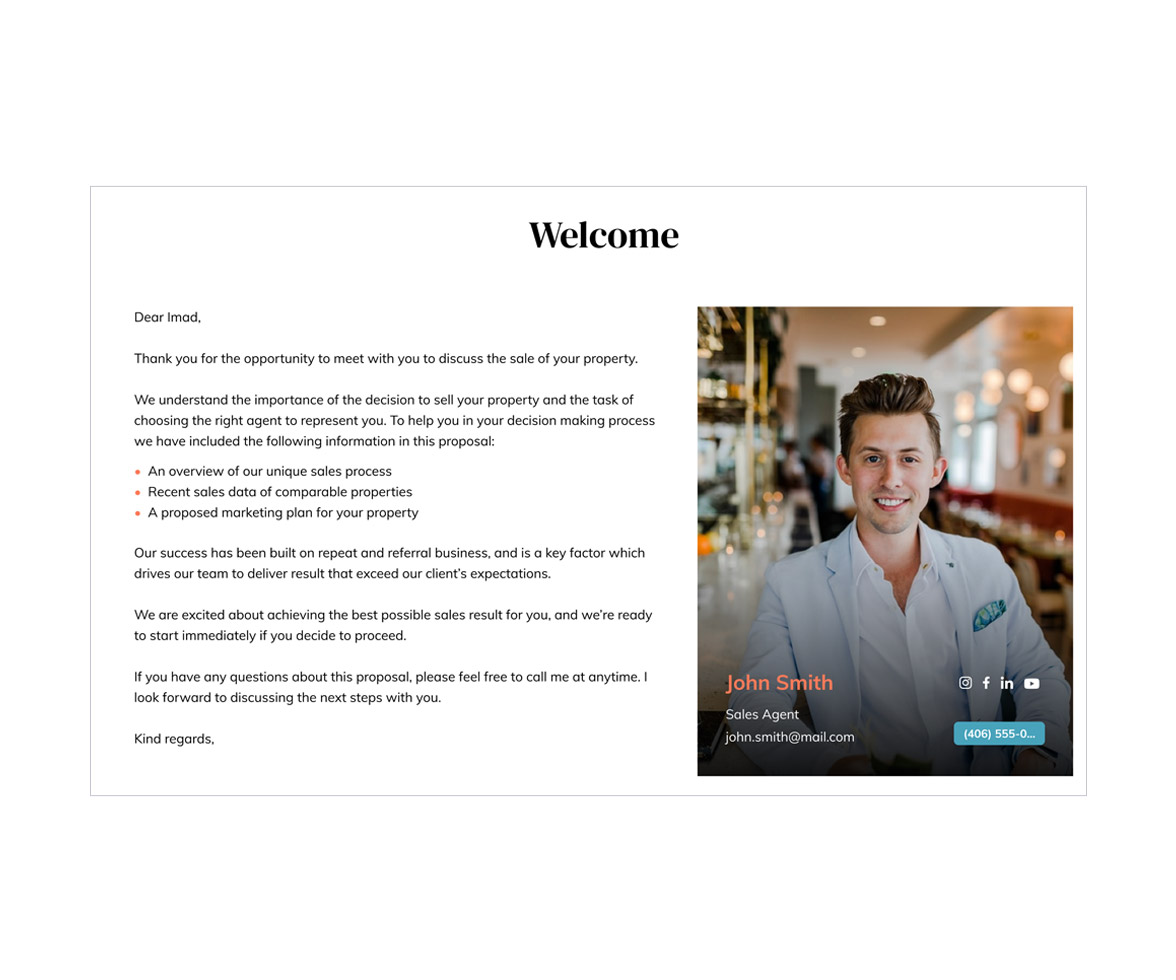 Harness the power of RP Data within your proposals. Display detailed property market information and insights, tailored to your client's individual needs.
Utilise the digital solution to create proposals, pre-list kits or rental proposals. Incorporate complete marketing plans and calendars to help boost your chances of winning the listing.
Contact Us
Lead generation, customer engagement and retention solutions
Take your engagement strategy to the next level
Create engaging conversations with potential vendors by presenting them with bespoke proposals. Showcase key attributes of their property and how the wider market is performing. Have the tools on hand to demonstrate your expertise and knowledge, putting yourself in the best possible position to win more listings.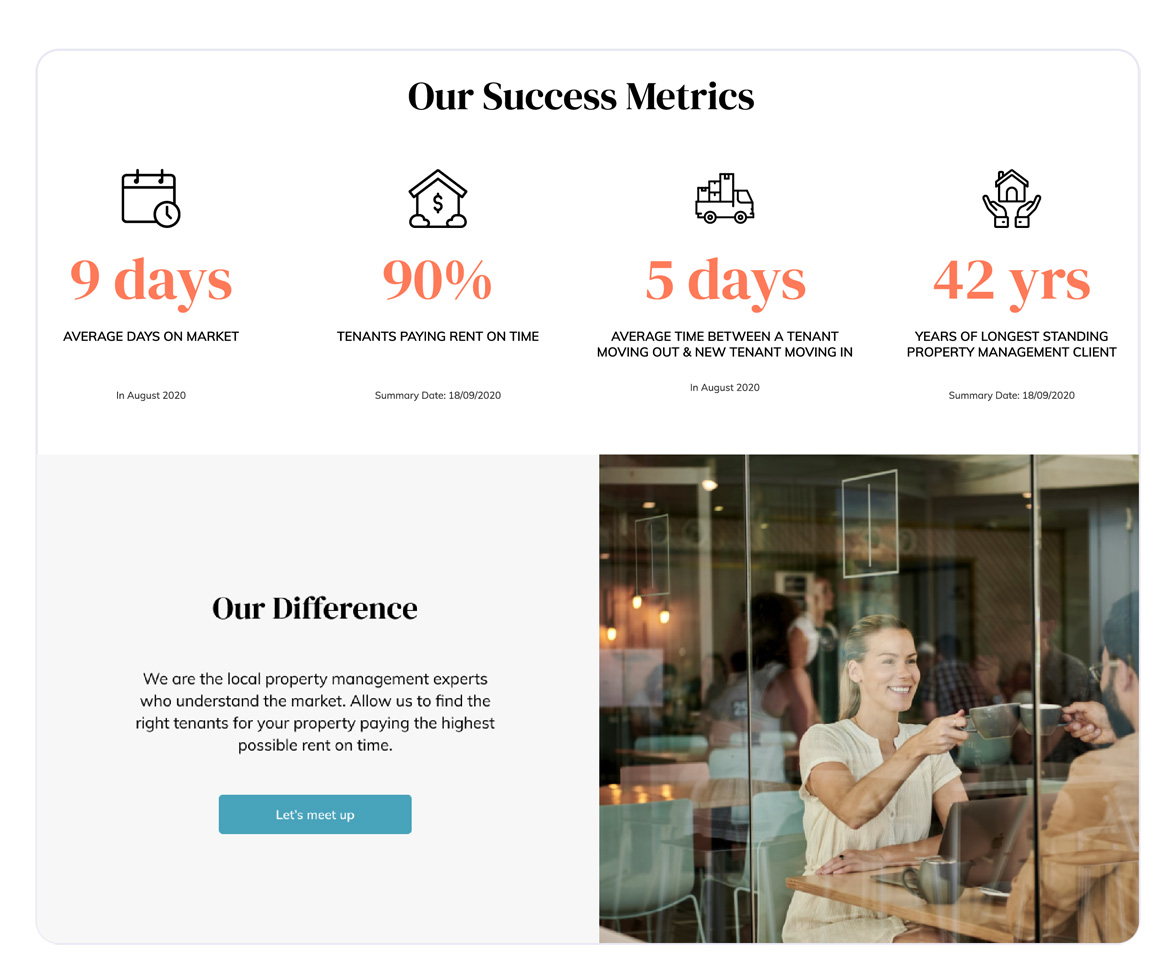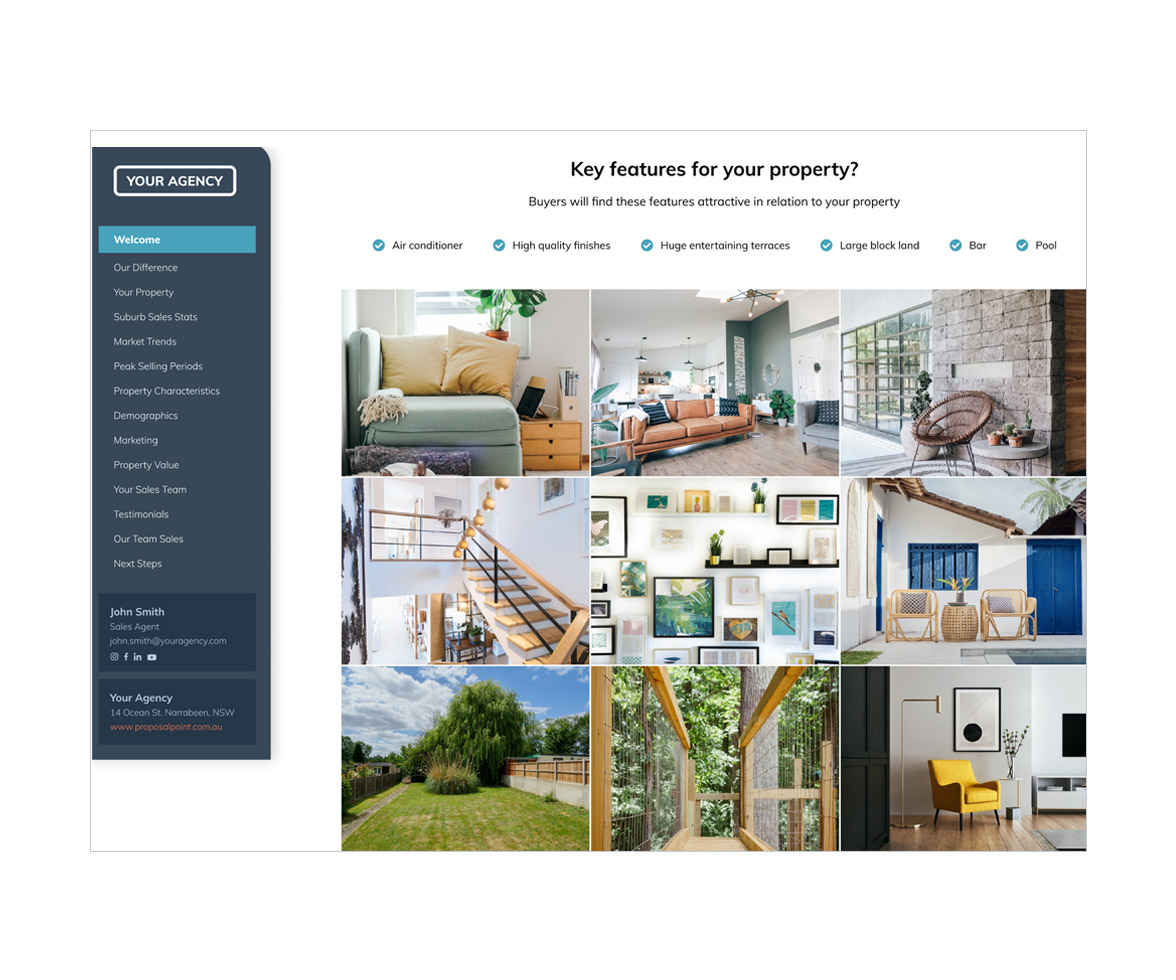 Supercharge your brand identity and highlight your expertise with interactive and customisable digital proposals that speak to your clients.
Clients can approve your proposal online in just a few clicks, creating a quick and simple process and speeding up time to market.
Provide a next generation digital experience by incorporating 3D tours, maps, case studies, videos and image galleries.
Contact Us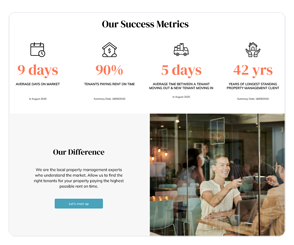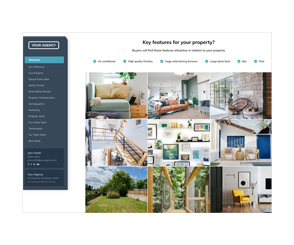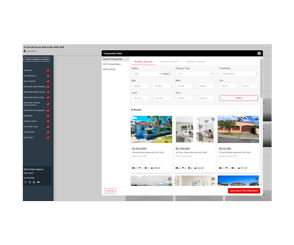 Automation and process improvement solutions
Continuously refine and improve your approach
RP Proposal's highly customisable platform and intuitive user interface lets you fluently create proposals, saving you time and helping you win more listings.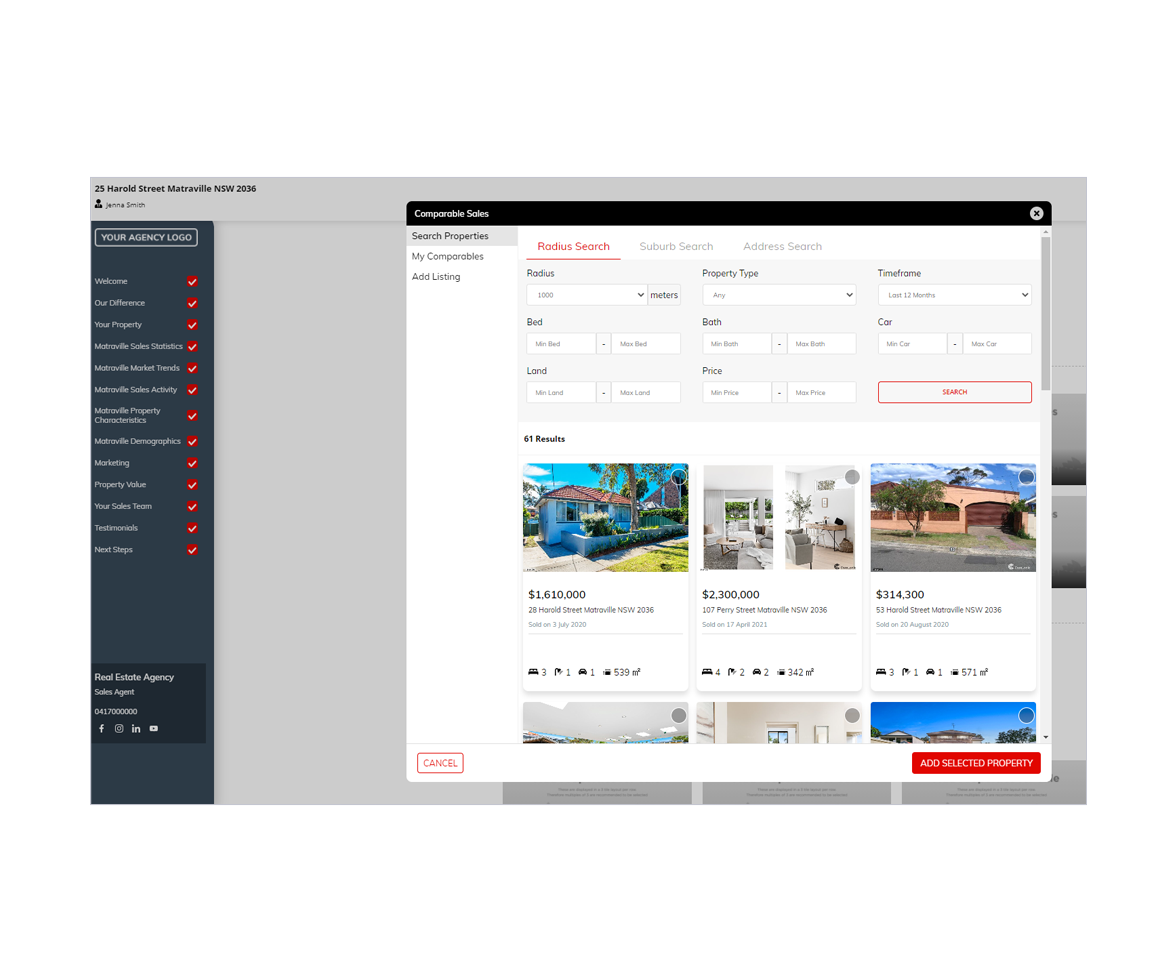 RP Proposals features in-line editing, making it quick and easy to change or add information
Duplicate past proposals so you can get back to your prospects even faster. Duplicate a winning proposal or set up a base template you can re-use each time.
Eliminate uncertainty by knowing when customers have viewed or shared your proposal and plan the best times to follow up.
Access RP Proposals from within your current RP Data platform so you don't waste time switching accounts or software.
Contact Us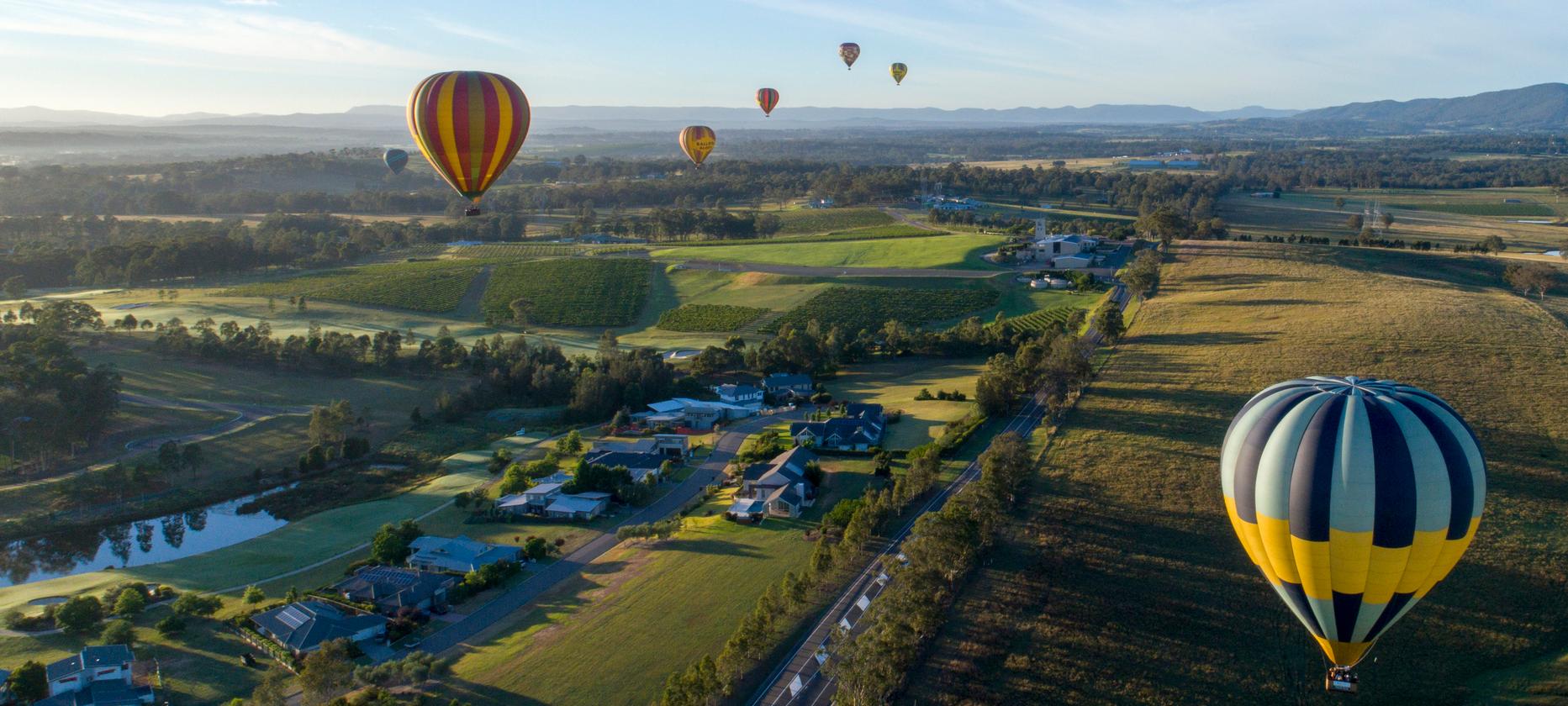 Article
Research News
Red hot Regional Australia property markets are showing signs of slowing, despite outpacing capital cities due to chronically low listings and sustained buyer demand. CoreLogic's latest Regional Market Update shows the growth rate across Australia's 25 largest non-capital city regions has slowed from a peak of 6.6% in April 2021...
View All
How can we help you?
Let's get this conversation started! Our team is here to provide you with more information and answer any questions you may have.