Overview
The RP Data Mobile app* gives you access to vital property and market information anywhere, anytime, enabling your business to be truly mobile.
Provide superior customer service while on the go with the ability to generate property, suburb and valuation estimate reports, view the latest data and market trends, and create a CMA all from your phone.
RECOMMENDED FOR YOU:
Looking for a specific software or platform? Find the right product for your needs.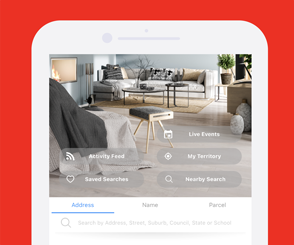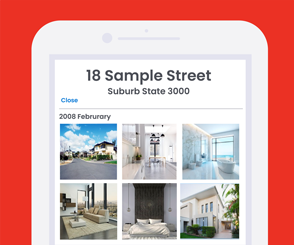 CoreLogic's data and analytics solutions
Harness the power of RP data anytime, anywhere
Access the same best-in-class property data on the go. Our convenient mobile app lets you research the market from the comfort of your local coffee shop, create and deliver reports in-between meetings, and respond to potential prospects without needing to be at your desk.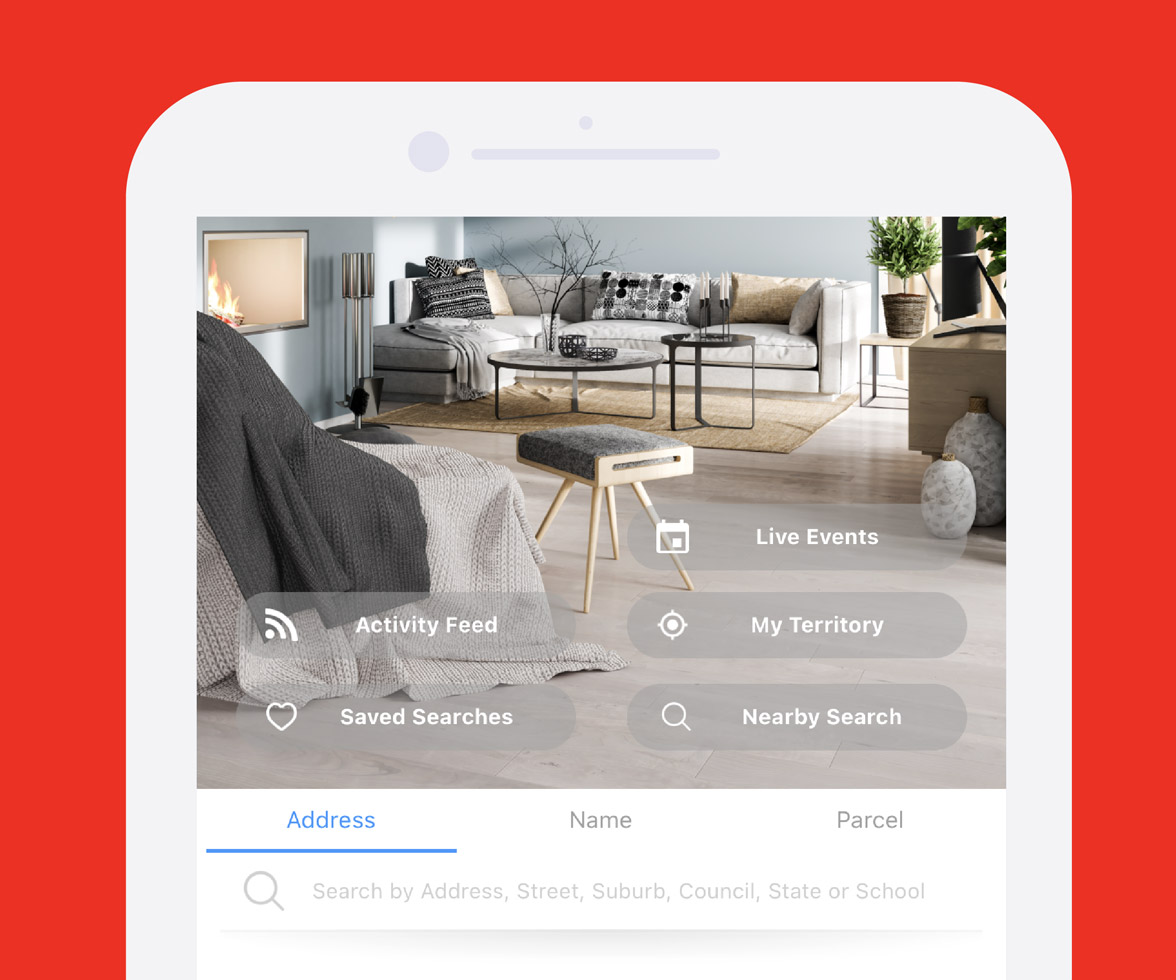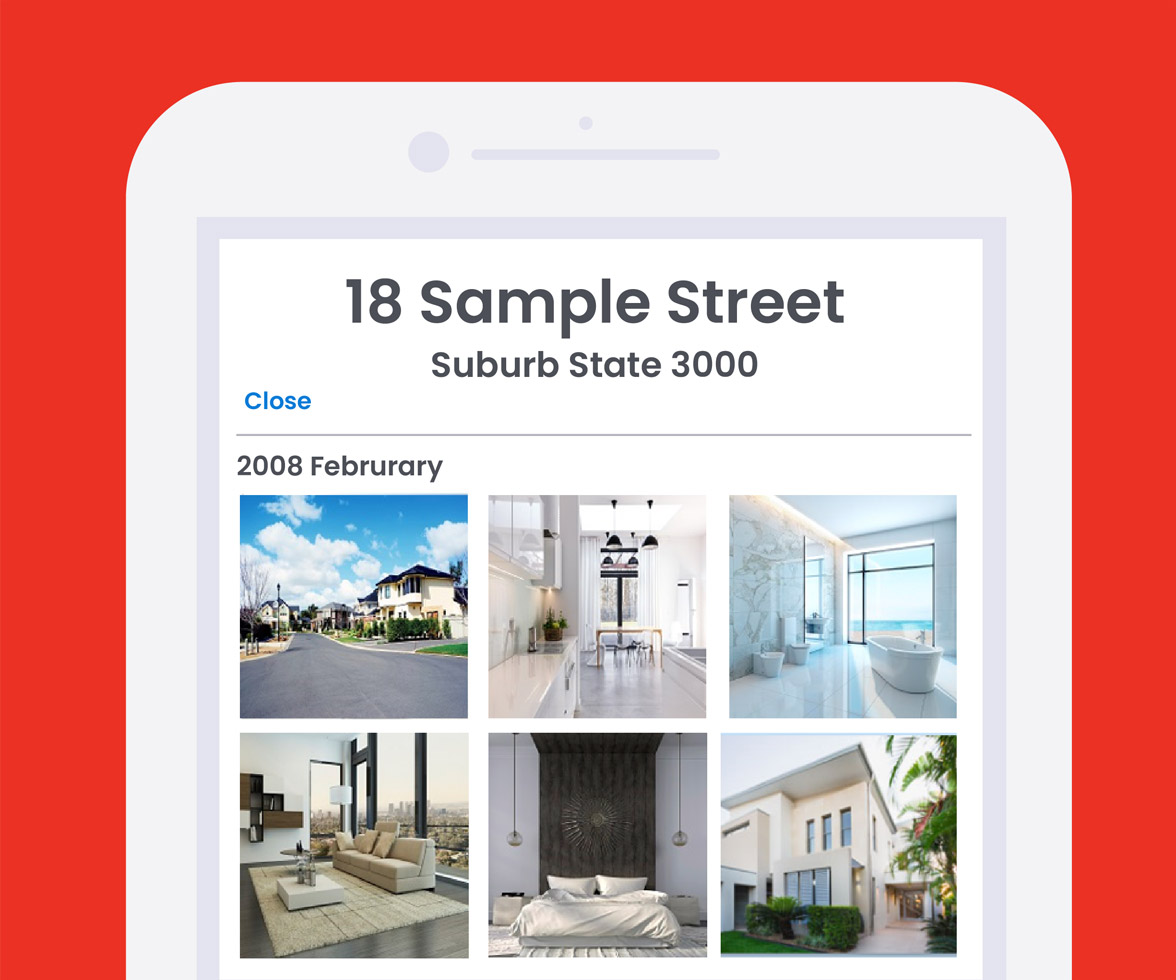 All the advanced search options available on the RP Data Desktop are now accessible on your mobile device, so you can spend more time with clients and less time in the office.
Build and present detailed reports directly from your mobile app. Reporting has never been easier – with just one tap, produce a Property Report, Rental and Sales CMAs, a Suburb Report or a Valuation Report, and send it to your clients via email or text.
See how a property has transformed over time through the image gallery tile view. Our partnership with NearMap lets us showcase sharper and more up-to-date aerial views, with the ability to view layers.
Access previous sale details, rental history, ownership details, valuation estimates and more.
View RP Data Packages
Automation and process improvement solutions
Real-time notifications to boost efficiency
RP Data Mobile app provides a powerful notification system so you can receive a range of property-related updates in real-time. Impress your clients with up-to-date reports and industry knowledge which can be updated, generated and discussed while you are meeting with them.
Build and present your own engaging CMAs using your mobile device or tablet. View the best comparable sales, listings and rentals automatically, side by side or as a live view on a map. Update CMAs with your own target sales price and send directly to vendors via email or mobile.
Brokers and lenders can easily check the status of their valuation estimates in the mobile app at any time. This provides greater transparency to the valuation process while mitigating potential delays to the order, so you can have the right conversations at the right time.
View detailed market trends with engaging, interactive graphs that are easy to interpret. Save your selected suburbs, properties or searches for quick access later.
Help your clients make informed decisions by sharing nearby school and catchment information. Match selected properties to schools, navigate using street or map view and receive the expected travel time.
Comprehensive analysis of auction results, including trend graphs and previous year comparisons are easily accessible from the app.
View the results by state or capital cities with the ability to narrow results right down to individual properties.
Agents can now host virtual walkthroughs of a property to registered clients via OnTheHouse.com.au. Interact with viewers in real-time, answer questions and qualify prospects by gauging who is interested.
The Activity Feed provides a timeline of all of your notifications in one place, including any CMA reports you generated, making it easier than ever to track and stay on top of your work.
Available with RP Data subscription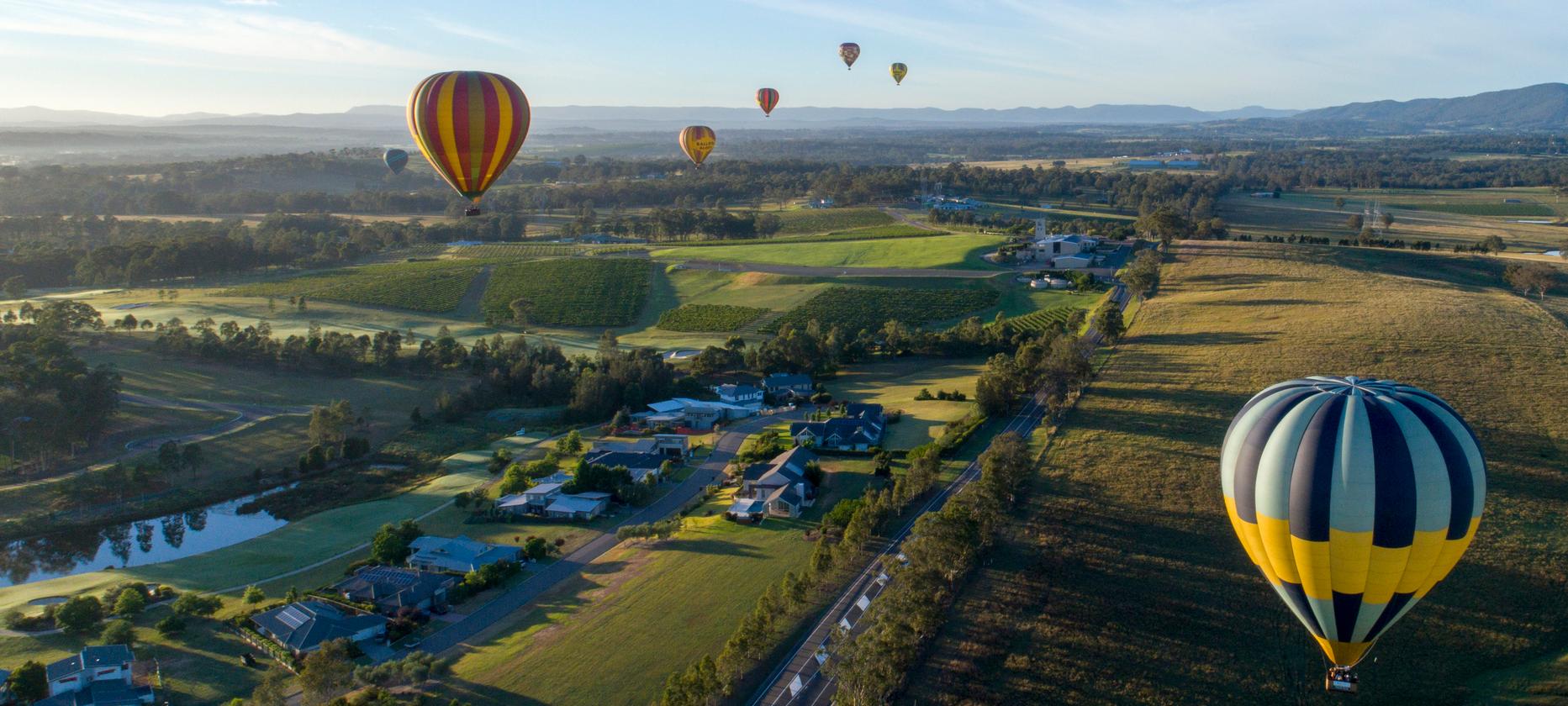 Article
Research News
Red hot Regional Australia property markets are showing signs of slowing, despite outpacing capital cities due to chronically low listings and sustained buyer demand. CoreLogic's latest Regional Market Update shows the growth rate across Australia's 25 largest non-capital city regions has slowed from a peak of 6.6% in April 2021...
View All
How can we help you?
Let's get this conversation started! Our team is here to provide you with more information and answer any questions you may have.
Terms & Conditions
*Supporting mobile operating systems: iPhone - Requires iOS 12.0 or later. iPad - Requires iPadOS 12.0 or later. iPod touch - Requires iOS 12.0 or later. Mac- Requires a Mac with Apple M1 chip and macOS 11.0 or later. Android- Requires 7.0 and up.