CoreLogic Research team's Monthly Chart Pack provides a detailed overview of key market metrics including the combined value of residential real estate, sales volumes and dwelling values. Catch up on everything that happened in May.
► The combined value of residential real estate in Australia fell to $9.97 trillion at the end of May, just under the $10 trillion mark.
► Dwelling values in Australia are 14.1% higher over the past 12 months, down from a cyclical peak of 22.4% in the 12 months to January 2022.
► The highest annual growth rate in dwelling values among the regional and capital city dwelling markets was across Brisbane, at 27.8%. The lowest rate of appreciation in values was across Regional NT, which each saw a 4.9% rise over the year.
► In the three months to May, capital city homes saw upper quartile values fall -1.4%, compared to a rise of 3.4% across the lowest quartile of values.
► Sales volumes are starting to ease from recent highs. CoreLogic estimates that in the 12 months to May, there were 586,602 sales nationally, up 6.5% compared to the previous year. However, initial sales estimates over May were -26.9% lower than the same month of the previous year.
► At the national level, properties are taking longer to sell. In the three months to May, the median days on market was recorded at 28, up from a recent low of 20 days in the three months to November.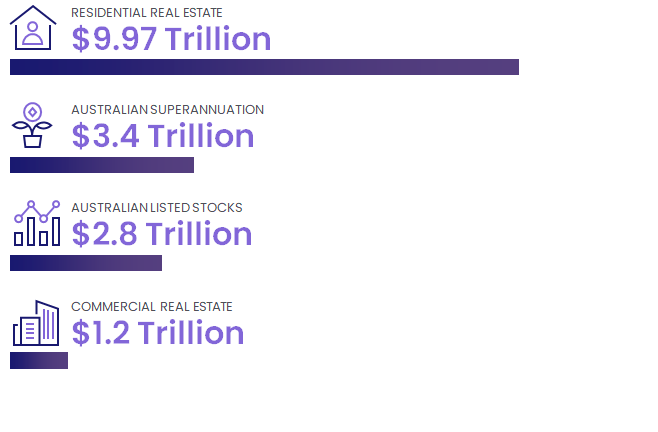 ► In the four weeks to June 6, there were 39,858 dwellings listed for sale nationally. While new listings volumes have steadied, they are higher than the five year average for the equivalent period.
► The combined capital cities clearance rate continued to trend lower through May, averaging 60.6% in the four weeks to May 29th. This is down from 75.8% in the equivalent period of 2021.
► Unlike changes in dwelling purchase values, rental value growth remains high across Australian dwellings. Rent values increased a further 1.0% in May, taking rents 9.3% higher over the year.
► Through May, Australian gross rent yields rose to 3.3%, up from a recent low of 3.21% through January this year. Since the end of 2021, gross rent yields in Sydney have lifted 17 basis points, and 12 basis points in Melbourne.
► Through April, dwelling approvals declined for a second consecutive month, down -2.4%. The decline was driven by a -7.9% drop in unit approvals. However, detached house approvals were 10,154 through April, remaining above the decade average of 9,777.
► Lending for property purchases fell -6.4% in over the month of April. Owner occupier lending fell -7.4% (or $1.6 billion), while investor lending was down -4.8% ($557 million).
► The RBA lifted the official cash rate to 0.85% through June, citing inflation being higher than earlier expected, and an intention to get inflation back to the target range.
Download the June Monthly Housing Chart Pack.
---