The RP Data Mobile app is continually evolving and we've recently released some new features to further enhance your RP Data Mobile experience. Here's what's new:
1. Updated Branding:
As you may have noticed, RP Data Pro has been re-branded and is now called RP Data Mobile.
This brand change also includes:
New look and feel: Updated loading screen and new app icons.
Offline presentation mode for CMA's: Enjoy the added convenience of saving your CMA presentation on your device, so you can access and present it on your tablet without internet access.
Market Trends: The Market Trends feature has been refreshed to provide you with a more interactive experience using easy to interpret graphs with data spanning across 10 years.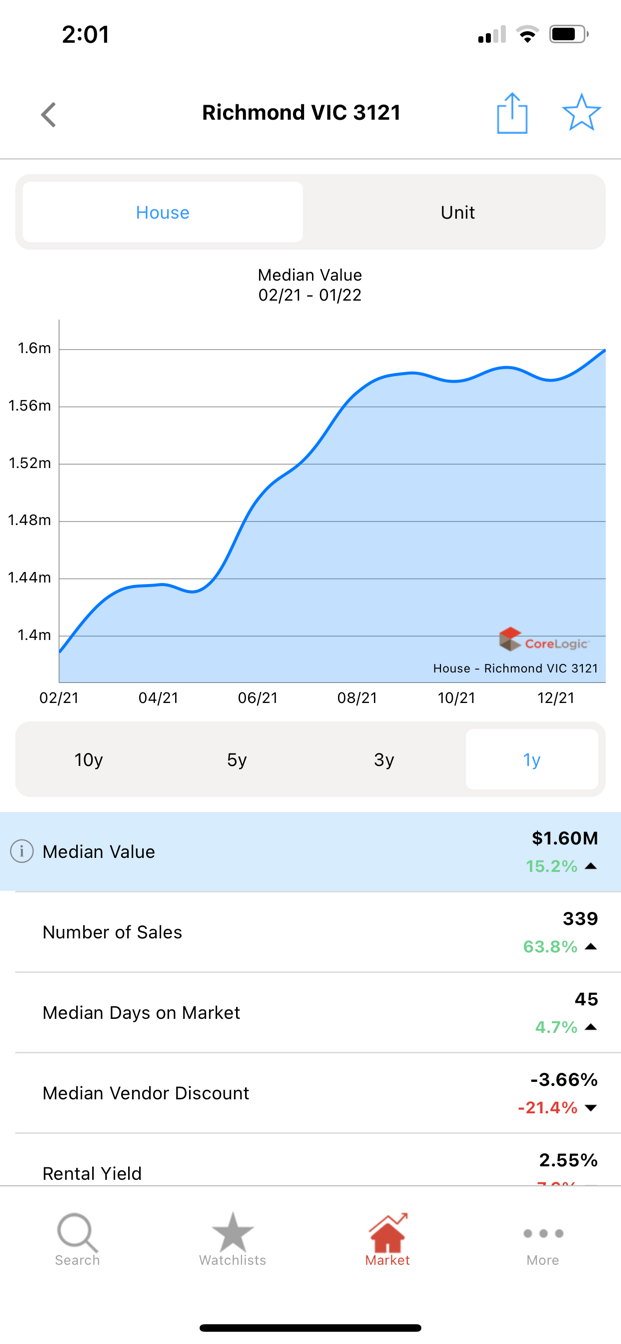 Digital Property Reports: Digital Property Reports can now be generated in the mobile app, giving you the added convenience of creating and sharing reports with clients via text or email whilst on the go.
2. Search Enhancements:
Last year we integrated with the Rapid Search API for Address search and Legal searches to provide you with lightning fast searches. We've now upgraded Owner Name searches to the same technology. In addition, we have also introduced a new search function using Company Name to add to RP Data's expansive search options.
3. Enhanced cyber security updates: In order to protect your data and access credentials, CoreLogic is in the process of rolling out a number of cyber security updates to provide you with extra protection. You may notice additional security measures when logging into our Desktop and Mobile platforms.
4. What's coming up?
Additional search and filter enhancements: Parcel search will soon be powered with Rapid Search too, providing you with even more lightning fast search options. In addition, we will also be introducing 75+ new filters to further boost your searching capabilities, as well as new types of searches being implemented.
To enjoy these new features, make sure to download the latest version (5.0) of RP Data Mobile from the App Store or Google Play.
---