Overview
Struggling to find time to prepare comprehensive, detailed & personalised reports for all of your investors?
Powered by AI, automation and backed by Big Data, CoreLogic can generate individual & personalised property reports on a grand scale, revolutionising how information is delivered to your investors and saving you time in the process.
Purchase a Property Investment Report for each property within your rent roll and position yourself as the trusted advisor in the investment landscape.
With its clear and concise format, this report gives your investors the transparency they need to understand their asset's performance. It offers valuable insights, enabling them to make informed decisions based on accurate and up-to-date information.
Find out about pricing and how you can create more meaningful conversations with your investors about their ongoing wealth strategy with the Property Investment Reports.
What is included?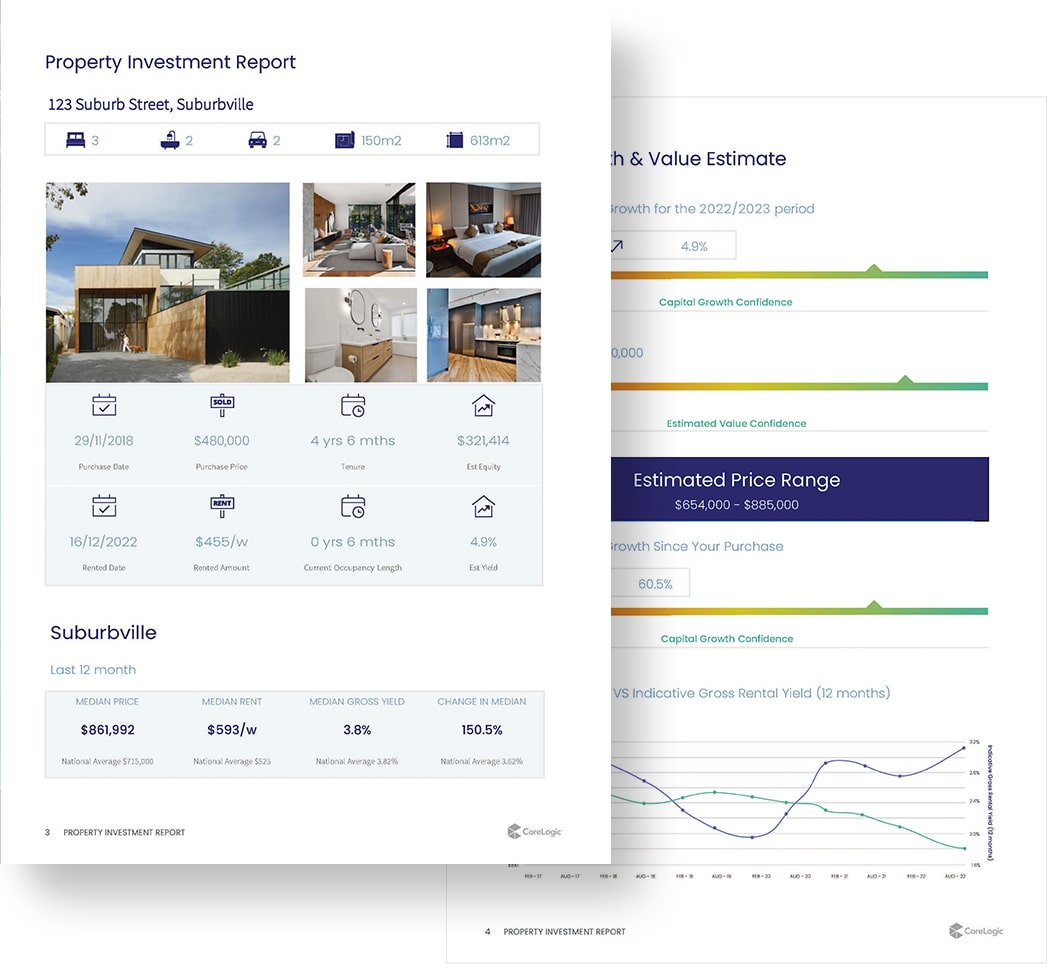 Research Update
A detailed analysis of the rental market across Australia for the last financial year by Eliza Owen, Head of Residential Research Australia.
Capital Growth
The Capital Growth the property has achieved over the past financial year and over the tenure. Further insights include the AVM of the property at the EOFY and estimated equity.
Investor Scores
The Cash Flow, Capital Growth and Lower Risk scores of the property are highlighted, as well as the estimated cash flow, estimated yields, and suburb and nation comparisons.
Suburb Insights
Key suburb insights include median house and unit sales, capital growth, and property value vs suburb and state averages.