Overview
The Regional Market Update analyses Australia's largest 50 non-capital city Significant Urban Areas (SUAs), examining performance across dwelling values and rents.
Using CoreLogic's Hedonic Home Value Index, the report tracks dwelling value changes, annual sales activity, time on market figures and vendor discounting rates.
Using the CoreLogic Rent Value Index, the report shows changes in rents, gross rental yields, listings and vacancy rates.
What is included?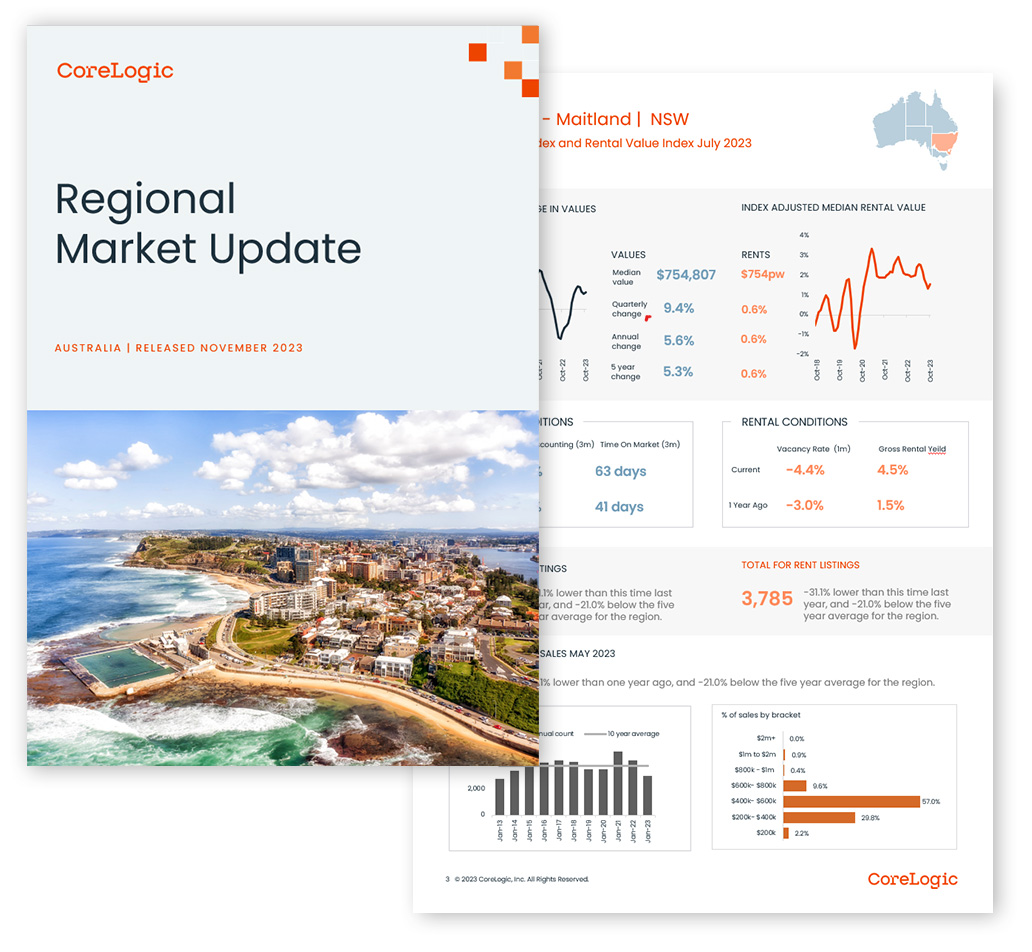 Extended Regions
This report analyses Australia's top 50 largest non-capital SUA regions across 6 states, examining dwelling values and rental performance.
Leading Analysis
Deep insights come from CoreLogic's detailed study of data that covers regional dwelling trends from the previous 3 months and 12 months.