Overview
To help you increase the effectiveness of your call sessions, download our eBook providing valuable insights and actionable strategies to help you master your lead generation calls.
By leveraging technology and human engagement, you can unlock the full potential of your data, demonstrate your value proposition and deliver an exceptional experience.
Download your complimentary eBook
What is included?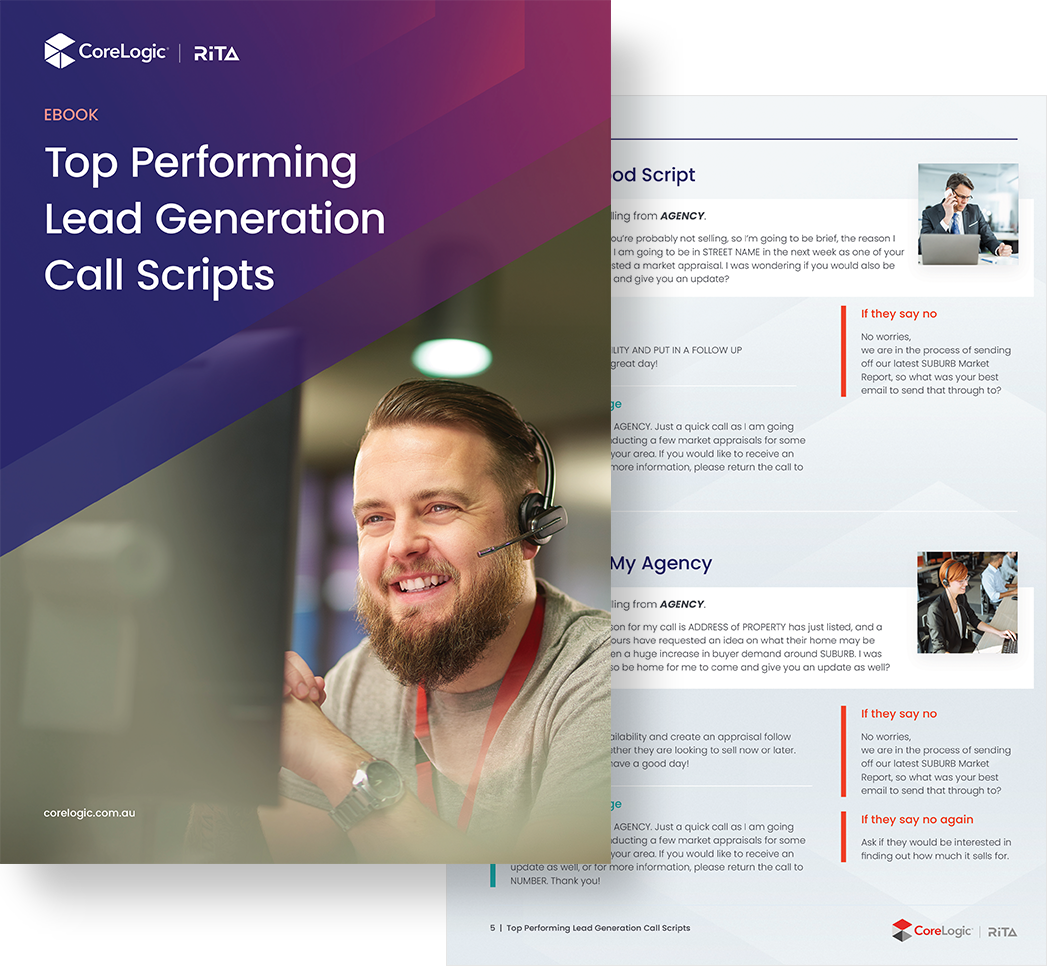 Proven Call Scripts
Access a collection of proven call scripts ready to use in your business today, to convert more leads and help generate new listings and sales.
Meet RiTA
Our AI-powered digital assistant is designed to prospect on your behalf, whilst you focus on listing and selling.
Lead Sourcing
Learn how to use the power of human connection, harness engagement and the importance of genuine conversations to build relationships with your customer database.