Overview
As Australian's engage in conversations around gender equality, CoreLogic adds a new dimension to the debate – the issue of gender equality in the property market.
Drawing on our extensive property database, we deliver unique insights into women and property on both sides of the Tasman.
Don't miss this third annual report to understand where Aussie and Kiwi women are forging ahead – and how their property choices could reinforce their gender wealth gap over time.
What is included?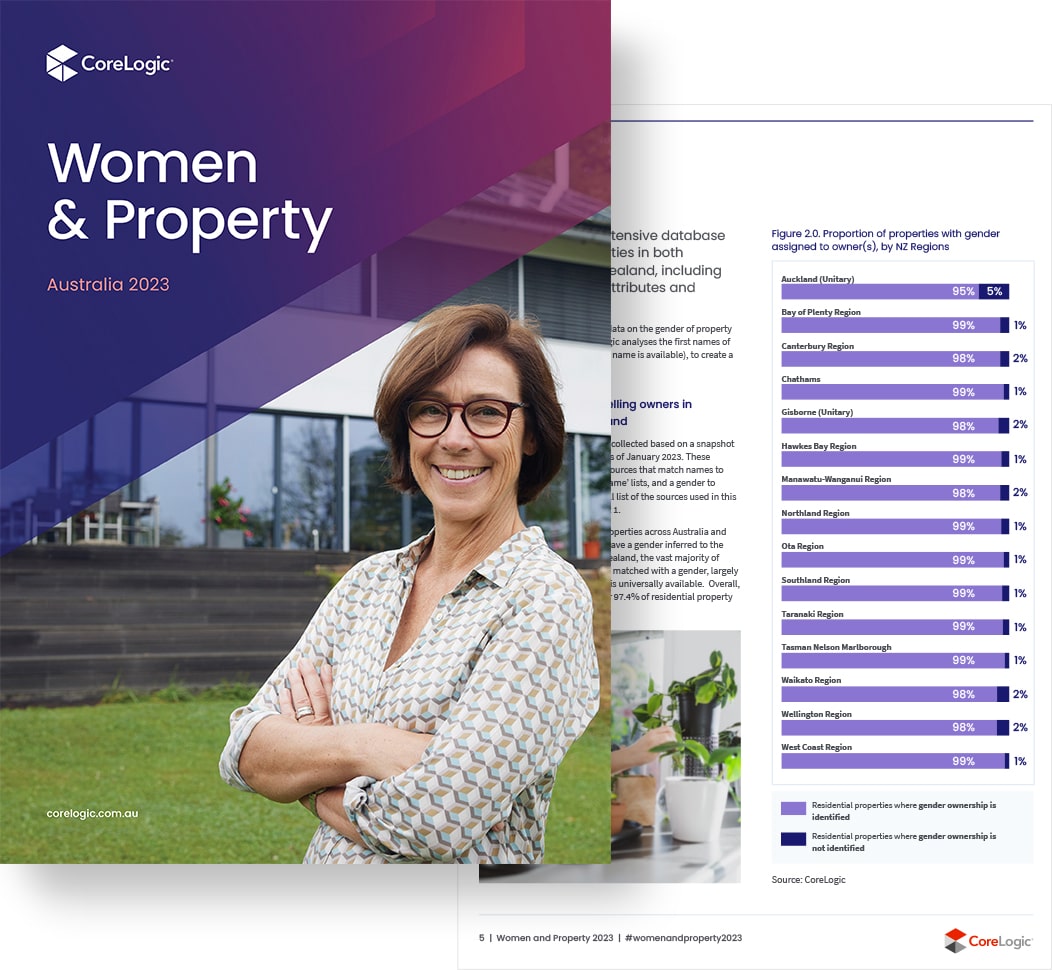 Market share
Women continue to lag men when it comes to home ownership, by roughly -3%.
Ownership
2022 saw a slight shift in the composition of home ownership in Australia, as mixed-gendered ownership declined marginally while female ownership increased slightly.
Investment
Investing remains at the centre of gender disparity, with Aussie men owning seven percentage points more investment properties than women.
Property Type
Women own more units than men, however this has wider implications for the gender wealth gap.