CoreLogic has a high performing and timely suite of world-class property indices that have transformed the way Australian's measure and understand changes in the value of residential real estate.
CoreLogic Indices are available on a daily, monthly and quarterly basis for Australian geographic demarcations that conform with the Australian Statistical Geography Standard (ASGS) as well as non-standard boundaries such as suburbs, postcodes and council areas. These indices draw on the most comprehensive property database in Australia and are computed using some of the most advanced global index construction techniques. Customised versions of CoreLogic Indices are also available.
CoreLogic Indices are constructed from the latest possible property sales information thereby avoiding the 6 to 8 week reporting lags associated with some other published indices.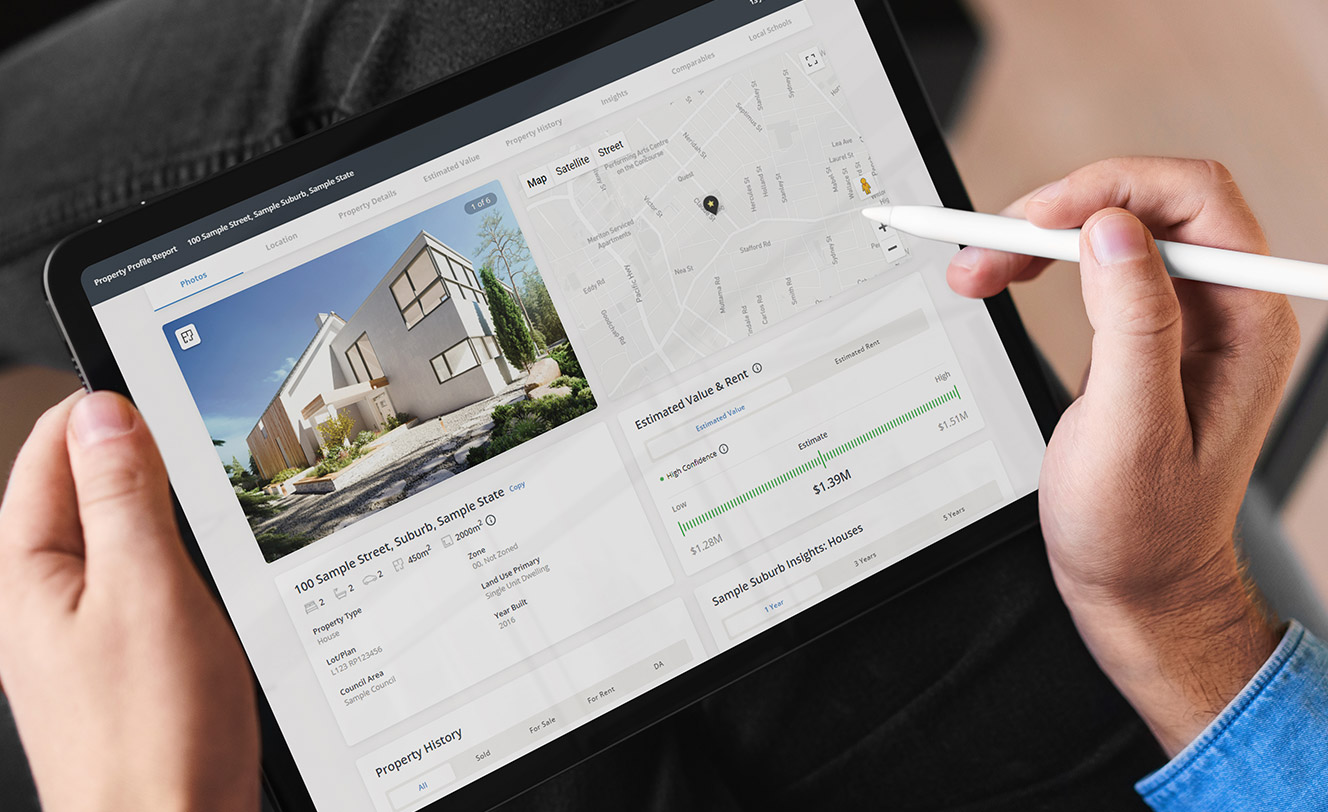 CommSec's chief economist, Craig James, commented:
"The CoreLogic index has emerged as Australia's authoritative source on home price trends. The property database is Australia's largest and, unlike the Bureau of Statistics, all properties are counted, not just free-standing homes."
Westpac's interest rate strategist, Rory Robertson, commented:
"The CoreLogic monthly estimates are more timely and reliable than the ABS's quarterly readings."

Application
The CoreLogic Daily Home Value Index is useful for any individual or organisation interested in:
Tracking changes in the value of a market portfolio containing all known properties (or any smaller portfolio) due to market value changes (as opposed to changes in composition);
Trading or hedging value changes in the residential property markets; Estimating residential property valuations over time;
Measuring historical residential property risk and returns in a given suburb, city, state or nationally over any particular period of time (e.g. days, months or years);
Forecasting future residential property returns or risks in a suburb, postcode, region, city or nationally over any given period of time (e.g. months or years).
The CoreLogic Home Value Index is leveraged by:
Mortgage lenders
Mortgage insurers
Participants in the media
Commonwealth, State and Local Governments
Universities and other tertiary education
Economists and consultants
Investment bankers
Fund managers
Super funds
Derivatives traders
Listed property investors
Property developers
Building materials suppliers
Existing or potential home owners & investors
Policy makers
Potential home/investment property buyers
Mortgage brokers