Auction activity is expected to be down across the combined capitals this week as the majority of states celebrate the Queen's Birthday long weekend.
With 1,427 capital city homes scheduled to go under the hammer, this week's auction activity is down 46.0% from the 2,644 auctions held the week prior, but is in line with the auction volumes seen this time last year (1,413). Excluding Brisbane and Perth, where the Queen's birthday is not celebrated this week, all of the capitals are expecting a fall in auction activity, however, an early view on the number of auctions scheduled the week after next indicates volumes will rebound.
Melbourne is expecting its quietest auction week since Easter, with 442 homes scheduled for auction. Compared to the week prior, this week's auction activity is down 64.5%, but up 24.5% from the 355 auctions held this time last year.
Across Sydney, scheduled auction activity is down 35.1% compared to last week (912) with 592 homes scheduled for auction across the city. Sydney's quietest week since the election weekend, this week's volumes are down -20.5% compared to this time last year when 745 auctions were held.
Across the smaller capitals, Brisbane (23.9%) and Perth (28.6%) both recorded a rise in auction activity week on week, while auction volumes fell across Canberra (-46.5%) and Adelaide (-33.5%). Brisbane is set to host the busiest week amongst the smaller capitals, with 166 homes set to go under the hammer, followed by Adelaide (141) and Canberra (68). Perth is expected to host 18 auctions, while no auctions are scheduled to occur in Tasmania this week.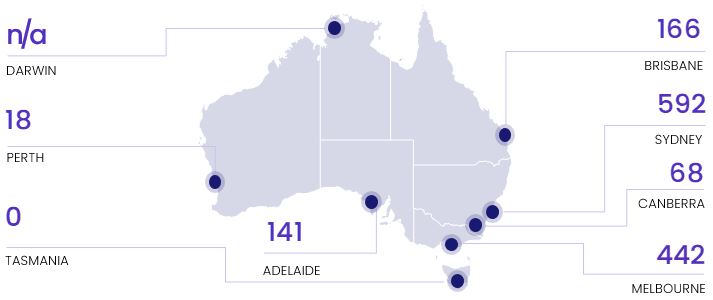 The complete Auction Market Preview for week ending 12 June 2022, including a summary of last week's results, can be downloaded below
---