After hosting 1,815 auctions the week prior, capital city auction activity fell -4.0% this week, with 1,742 homes auctioned across the combined capitals.
With 1,398 results collected for far, the combined capitals recorded the lowest preliminary clearance rate so far this month (61.4%), down 2 percentage points from the previous week. Last week's preliminary clearance rate (63.4%) was revised to 60.6% at final figures, while this time last year, when just shy of 3,000 auctions were held across the capitals (2,940), 78.3% were successful.
Capital City Auction Statistics (Preliminary)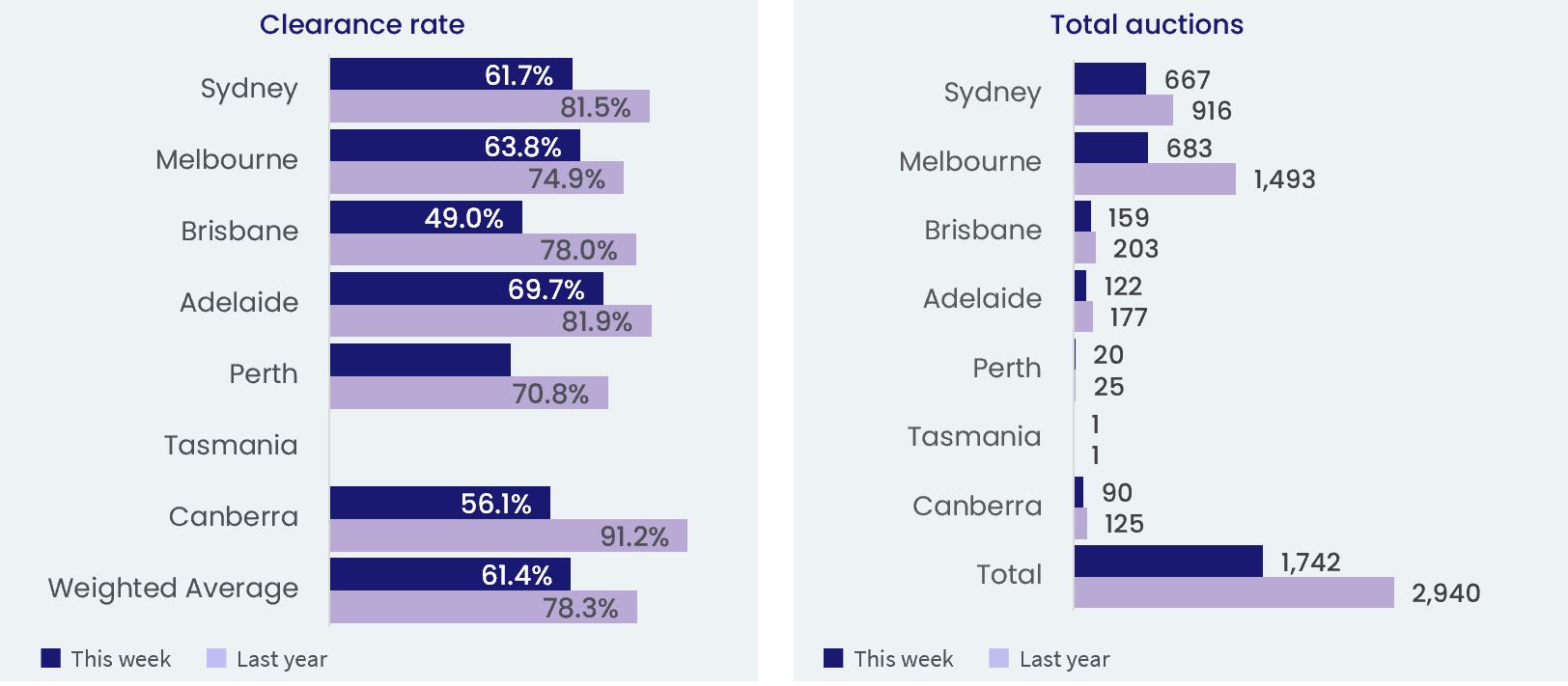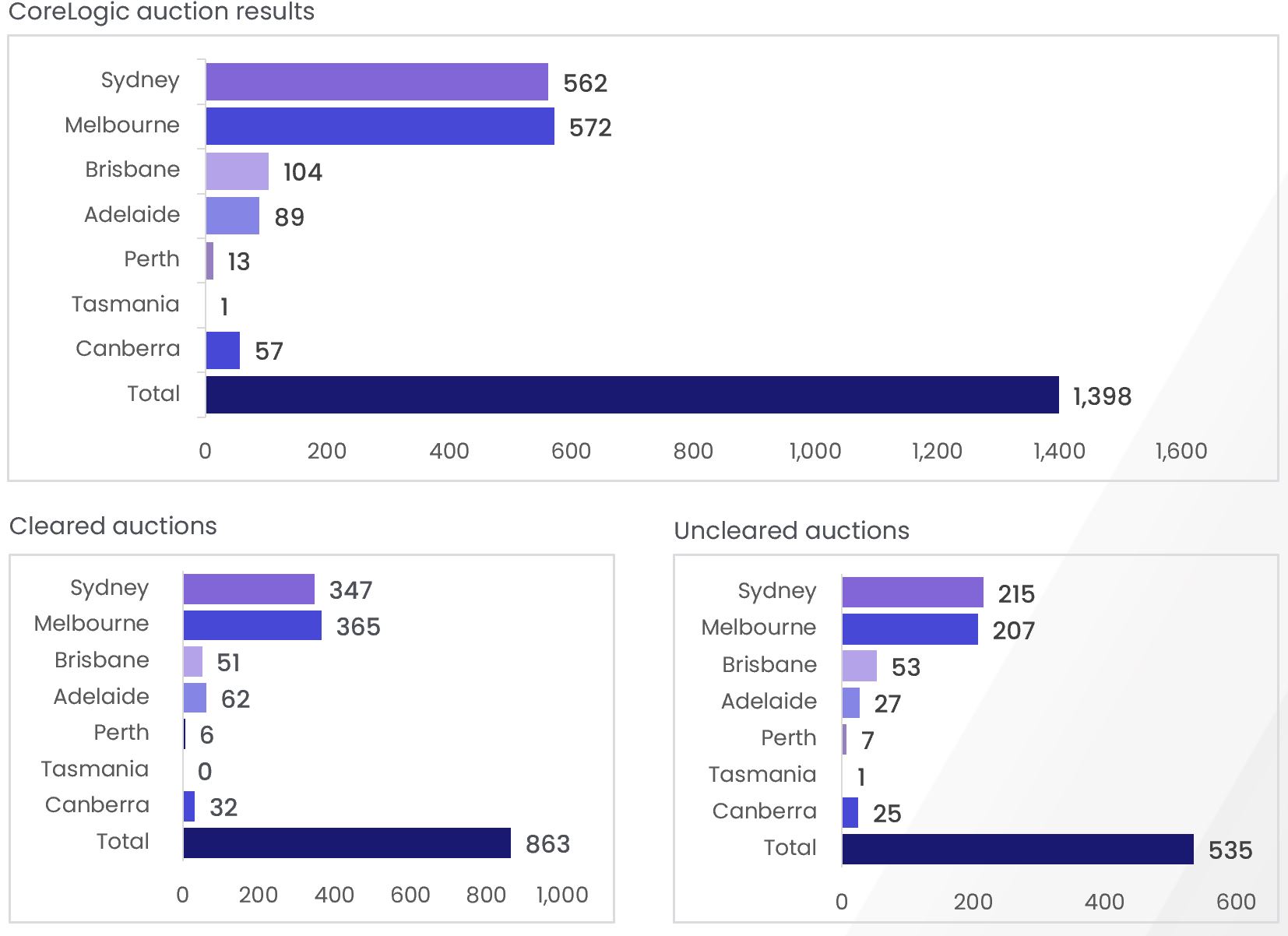 Weekly clearance rate, combined capital cities

In Sydney, 667 homes went under the hammer this week, down from 681 the week prior and -27.2% below the 916 auctions held this time last year. Of the 562 results collected so far, 61.7% returned a successful result, up 50 basis points from the previous week. This week marks the seventh consecutive week that Sydney's preliminary clearance rate has held above 60%, and overtakes the week prior as the highest preliminary clearance rate since mid-August (63.4%). Despite the rise in the preliminary clearance rate, Sydney's withdrawal rate rose to 18.3% this week (up from 16.5% last week), while the portion of properties passed in at auction (19.9%) fell to its lowest since late April (19.7%). Last week recorded a preliminary clearance rate of 61.3% (revised down to 59.4%), while this time last year 81.5% of auctions held recorded a successful result.
Capital City Auction Statistics (Preliminary)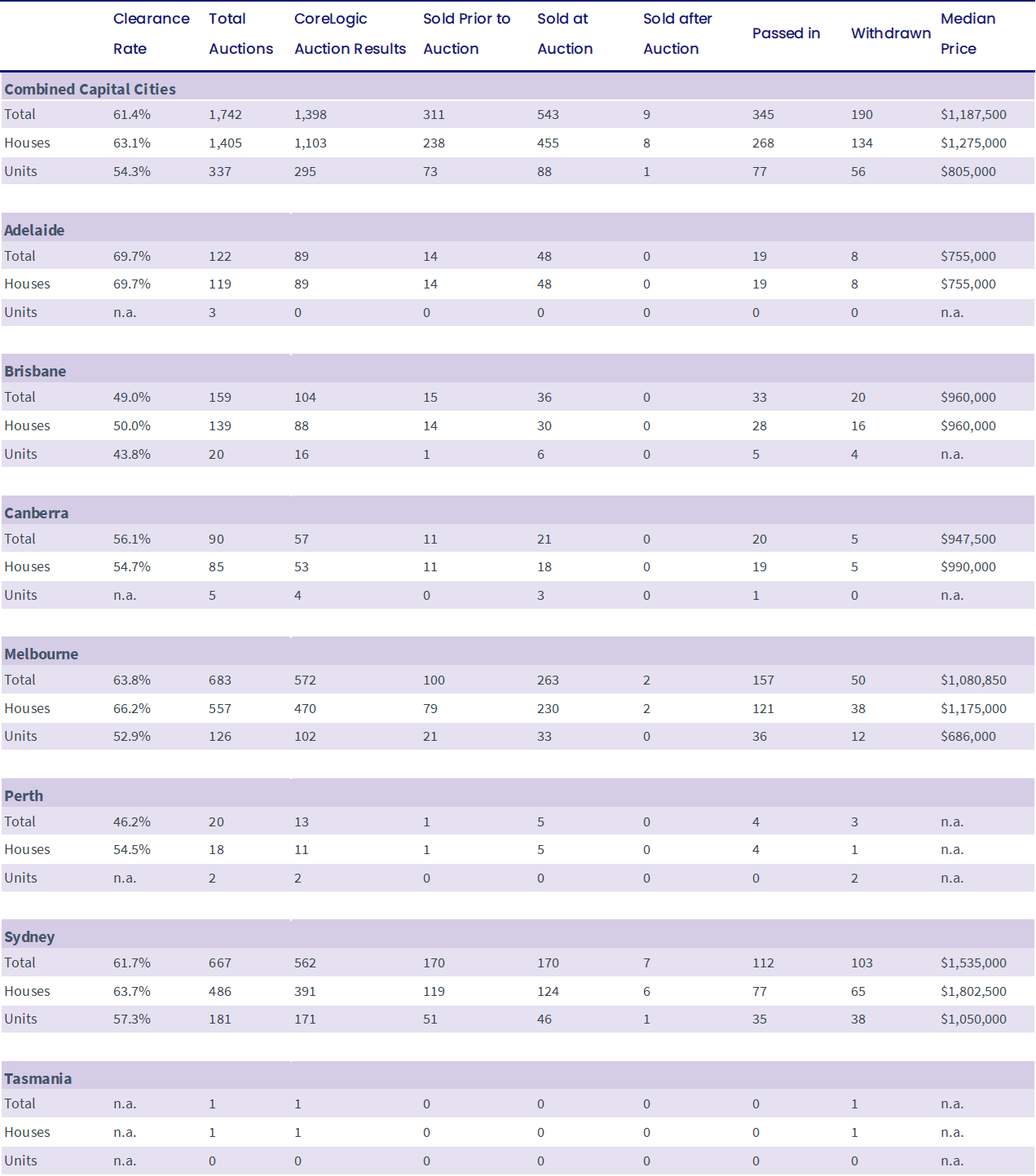 Across the smaller capitals, Brisbane hosted the busiest auction market this week, (up 27.2%) with 159 homes auctioned across the city. This was followed by Adelaide (122) and Canberra (90) which both recorded a decline in weekly auction activity, down -14.7% and -20.4% respectively. Adelaide had the most successful week amongst the smaller capitals, with the preliminary clearance rate holding steady at 69.7%, while preliminary rates across Canberra (56.1%) and Brisbane (49.0%) declined (-14.8 percentage points and -40.0 basis points respectively). In Perth, six of the 13 results collected so far returned a successful result, while the one auction held in Tasmania this week was unsuccessful.
Sub-region auction statistics (preliminary)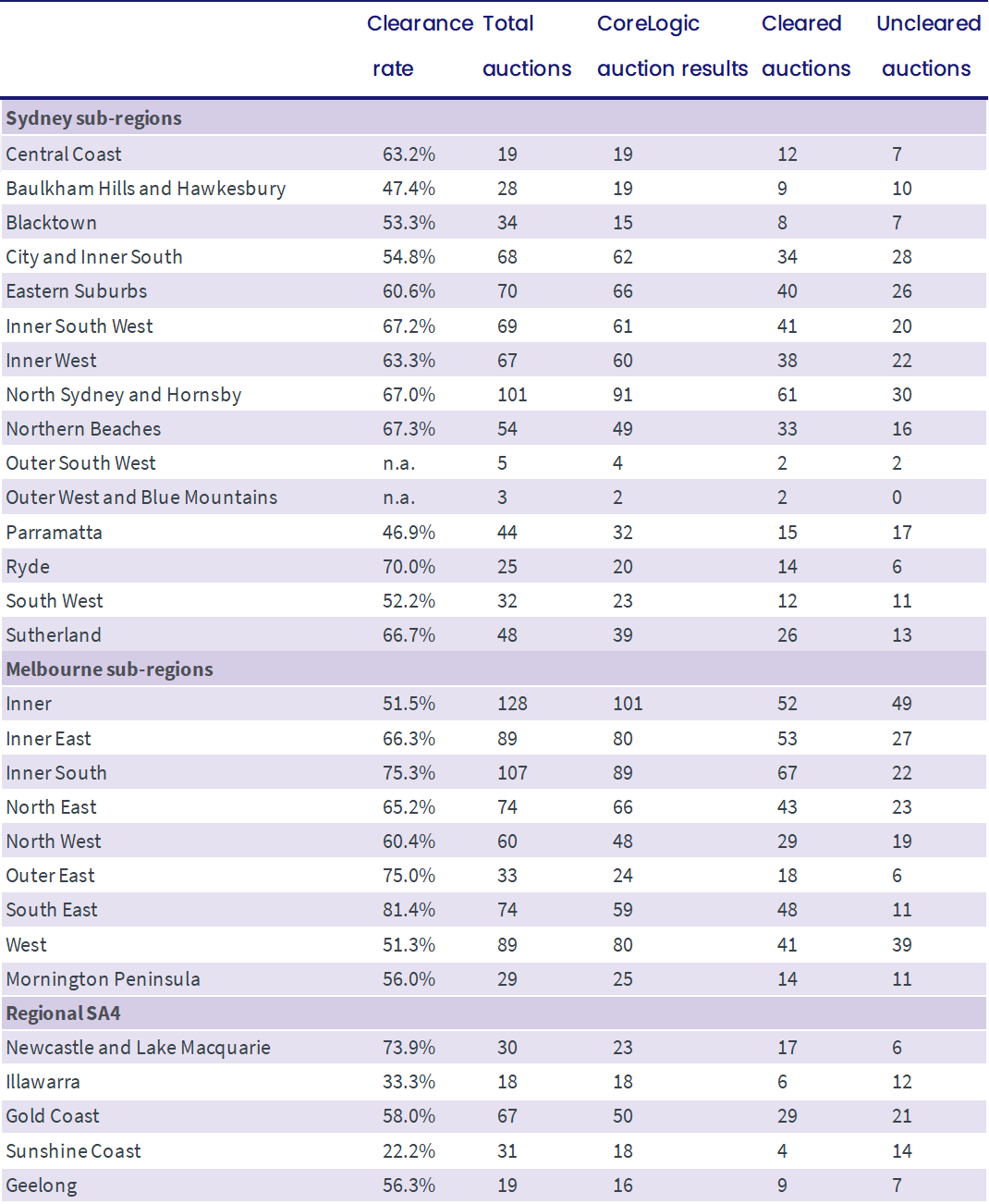 ---