Capital city auction activity is set to exceed the 3,000 mark for just the second time this year, with 3,133 homes currently scheduled to go under the hammer across the combined capitals.
Slated to be the second busiest week of the year, this week's auction numbers are up 18.0% compared to last week (2,656), with auction activity rising across five of the seven capital markets. This week's numbers are 36.3% higher than this time last year when weaker selling conditions saw 2,298 homes auctioned.
Sydney is expecting its busiest auction week of the year, with 1,169 auctions currently scheduled across the city. Overtaking the week ending 29th October (1,071), this week's scheduled numbers are up 14.6% from the week prior (1,020) and 50.3% above the auctions seen this time last year (778).
Auction activity across Melbourne is set to rise 22.3% this week, with 1,444 homes set for auction. The previous week saw 1,181 homes auctioned, while this time last year, 1,008 homes went under the hammer. While up, this week's numbers are -16.3% below those recorded three weeks prior, when a Super Saturday event saw 1,725 homes auctioned.
Brisbane (203) is set to host the busiest auction market across the smaller capitals this week, with scheduled auction numbers exceeding 200 for just the fifth time this year. Adelaide is expecting its busiest week of the year-to-date, with 188 homes currently scheduled for auction, up 19.0% week-on-week. Canberra (110) and Perth (14) are the only capitals expecting a decline in weekly auction activity, down -14.1% and -12.5%, respectively. Tasmania is expecting five auctions this week.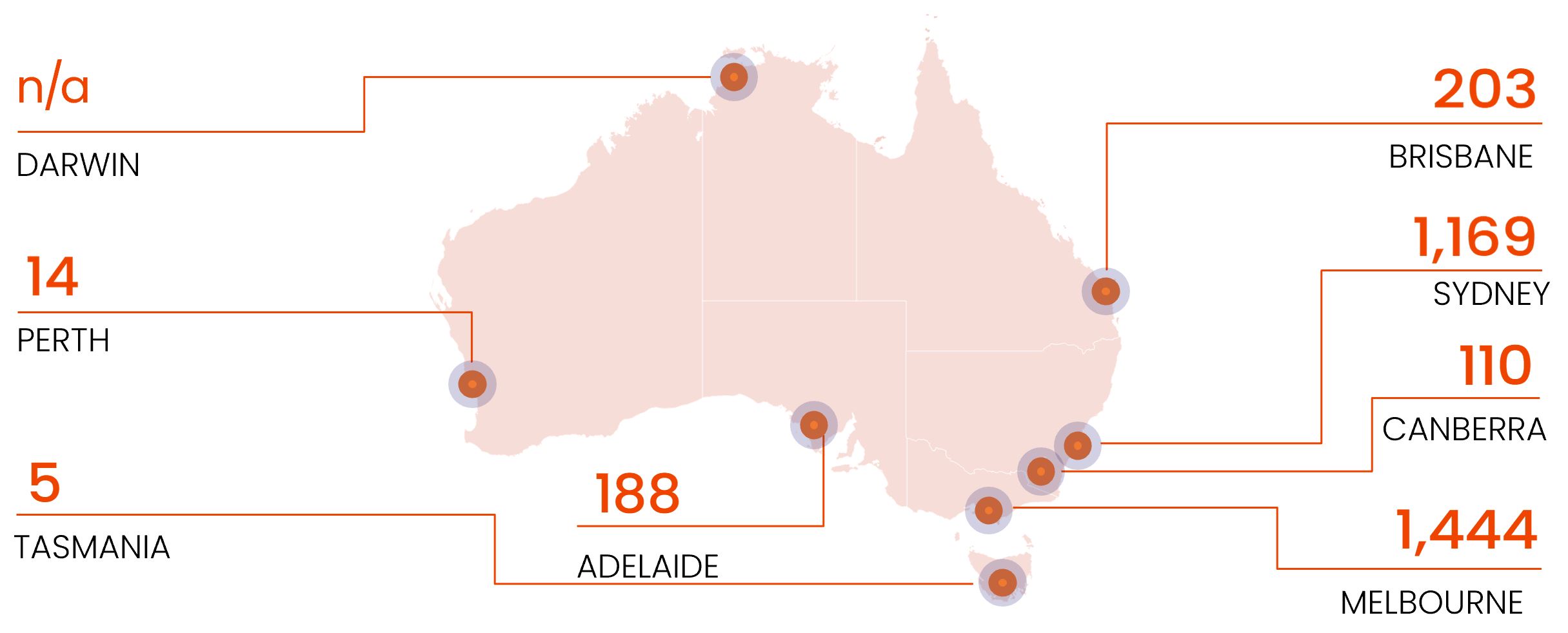 The complete Auction Market Preview for the week ending 19 November 2023 can be downloaded below
---