With 2,377 homes currently scheduled to go under the hammer, this week is set to overtake last week (2,037) as the combined capital's busiest since early April (2,687).
Up 16.7% week-on-week, this week will mark the third consecutive weekly rise in auction numbers as activity continues to ramp up in anticipation of spring. This week last year (2,006), weaker selling conditions saw -15.6% fewer homes auctioned.
Melbourne (1,069) is set to host its busiest auction week since before Easter, with more than 1,000 homes currently scheduled for auction. This week's auction activity is 27.1% higher than the 841 homes auctioned last week and 28.5% above the numbers seen this week last year (832).
Sydney (962) is also expecting its busiest week since early April, with auction activity trending higher for the third consecutive week. Compared to last week (818), this week's auction numbers are up 17.6% and are 23.5% higher than the 779 auctions held this time last year.
The smaller capitals are expecting quieter auction markets this week, with auction activity falling -8.5%. Brisbane is set to host the busiest week among smaller capitals, with 126 auctions currently scheduled, down from 153 last week, while Canberra's weekly auction activity is set to decline by -7.7% to 84. With 125 auctions scheduled, Adelaide is set to host its busiest auction week since early May (125). Up 7.8% compared to last week, Adelaide is the only city among the smaller capitals expecting a rise in auction numbers this week. Across Perth, just 11 auctions are currently scheduled, down from 16 last week, while no auctions are scheduled to occur in Tasmania this week.
Auction activity is expected to remain steady next week, with just shy of 2,400 capital city auctions currently scheduled for next week.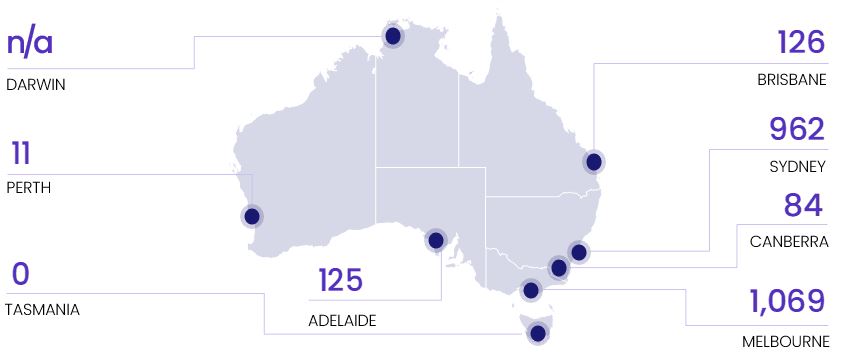 The complete Auction Market Preview for the week ending 27 August 2023 can be downloaded below
---