Led by a rise in Melbourne, auction activity across the combined capitals is set to more than double this week, with 2,553 homes scheduled to go under the hammer.
Multiple public holidays across five of the eight states and territories saw just 1,198 auctions held across the capitals last week – the quietest auction week since Easter. This time last year, falling values and rising interest rates saw just 1,815 homes go under the hammer.
Just shy of 1,000 homes (998) are currently set to go under the hammer in Sydney this week, up 39.8% week-on-week. The previous week saw 714 auctions held across the city, while this time last year, 681 homes were auctioned.
After plummeting to 203 last week, scheduled auction activity across Melbourne is expected to rebound this week, with 1,171 homes set to go under the hammer. Set to be the city's second busiest auction week of the year to date, this week's auction numbers are 57.6% higher than this time last year when weaker selling conditions saw just 743 homes auctioned.
Across the smaller capital cities, week-on-week auction activity is expected to rise across Canberra (54.2%), Adelaide (50.6%) and Brisbane (22.9%). Brisbane is set to host the most auctions across the smaller capitals, with 134 homes scheduled to go under the hammer, followed by Adelaide (125) and Canberra (111). There are 11 homes scheduled for auction across Perth this week, down from 15 the previous week, while only three homes are currently scheduled for auction in Tasmania.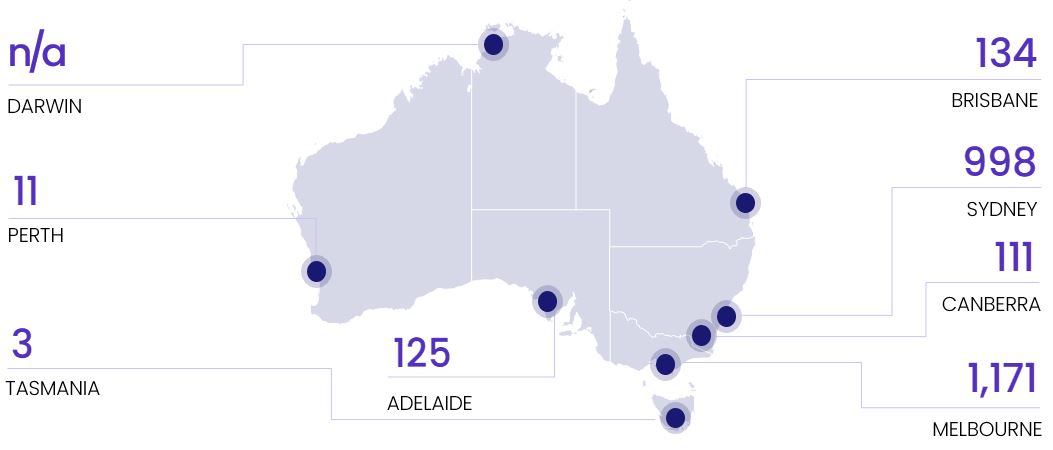 The complete Auction Market Preview for the week ending 8 October 2023 can be downloaded below
---