Overview
There's no doubt that traditional marketing techniques still work in real estate but the future of marketing is changing quickly.
Marketing tactics (old and new) are only effective when combined with the business basics that people often overlook.
In this guide, top agents share the lessons they'll never forget.
Download your complimentary report
What is included?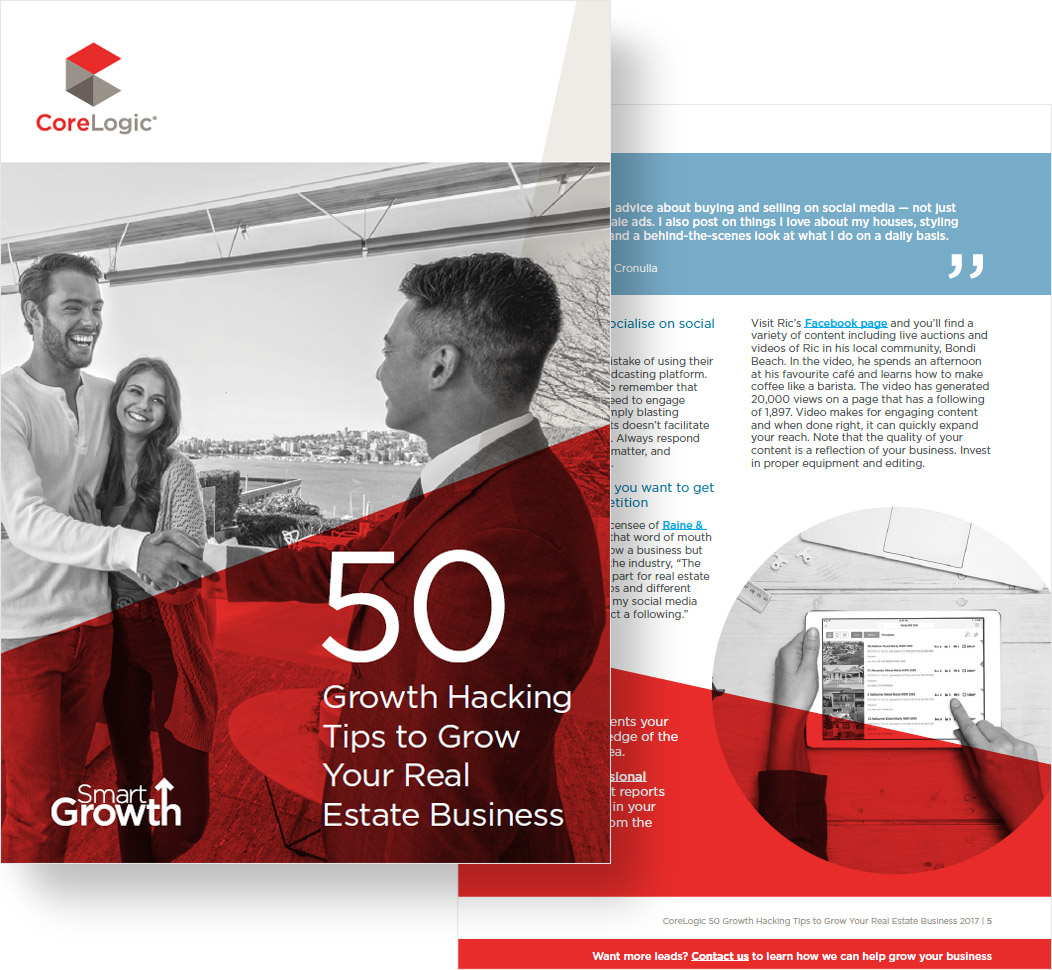 Discover
How one agent was able to close two sales in three months from Facebook
Uncover
That shortcuts to success aren't what they seem
Focus
Which social media channels you need to pay attention to and how to use them right now
Grow your real estate business
How to get more people showing up to your auctions, and ways to get new leads without a big marketing budget