Overview
Climate strategy and understanding the impacts of future climate risks and natural hazards continues to be on the minds of everyone in our industry.
Understanding the risk potential of each property, as well as the overall resilience of portfolios over short- and long-term horizons will be critical to future success and survival.
Learn more from our panel of global experts as they discuss the emerging and ever-changing risks of climate change on the property market.
What is included?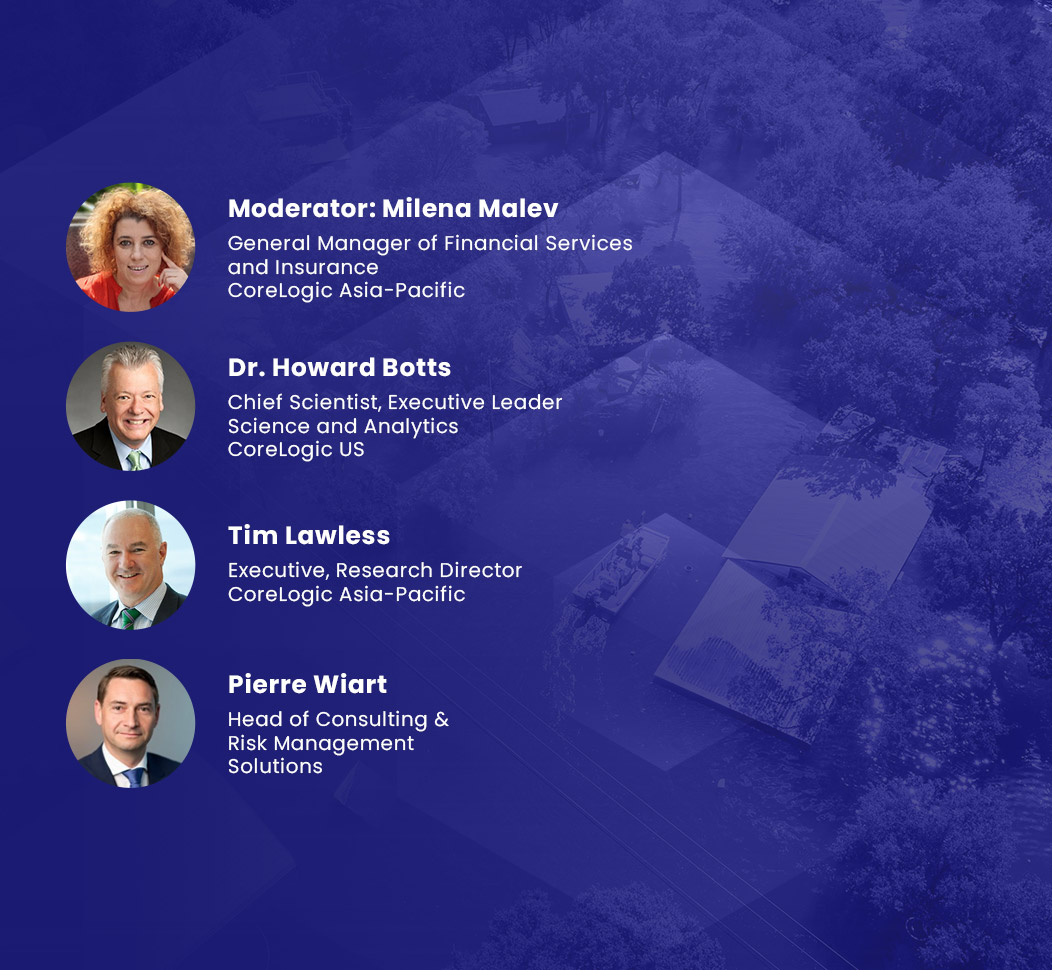 Modelling portfolio risk
Local and global experts weigh in on managing climate risks and the impact on the property market and financial industry.
Learning from past climate disaster
Our panel discuss the impact on the property market from past cyclones, bushfires and flood disasters.
Property market opportunities
Hear more about changing regulations, technology, and digital transformation as the industry returns to a new normal.