Overview
The current market raises a myriad of challenges for mortgage brokers.
Clients naturally get nervous when things start to head south, and that's where you as a broker need to step up to retain your clients.
Here are some tips to help retain clients and keep the good times rolling.
Download for free today.
Download the complimentary report
What is included?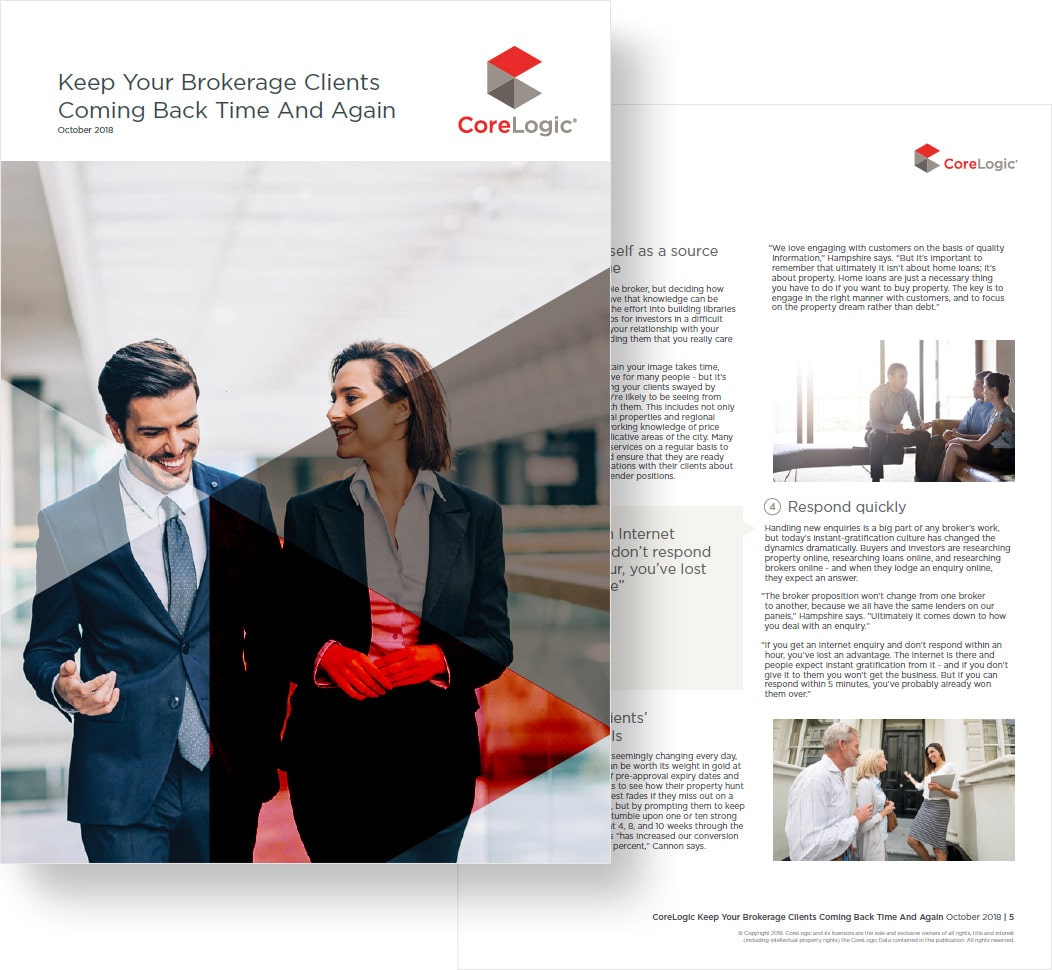 Discover
How to keep your brokerage clients coming back time and again
Made easy
Quick tips for success
Knowledge at your fingertips
Use data insights to engage better with clients and prospects
Simple tools
Solutions from CoreLogic to help your business grow