Overview
According to The Taskforce on Climate-related Financial Disclosures, climate change is one of the most significant and perhaps most misunderstood risks that businesses face today.
However, challenges around adequate scenario modelling and risk evaluation to allow financial disclosures remain. This panel brings together representatives from the banking and financial services industry to shed light on these issues and how the industry can respond to its risks and complexities.
What is included?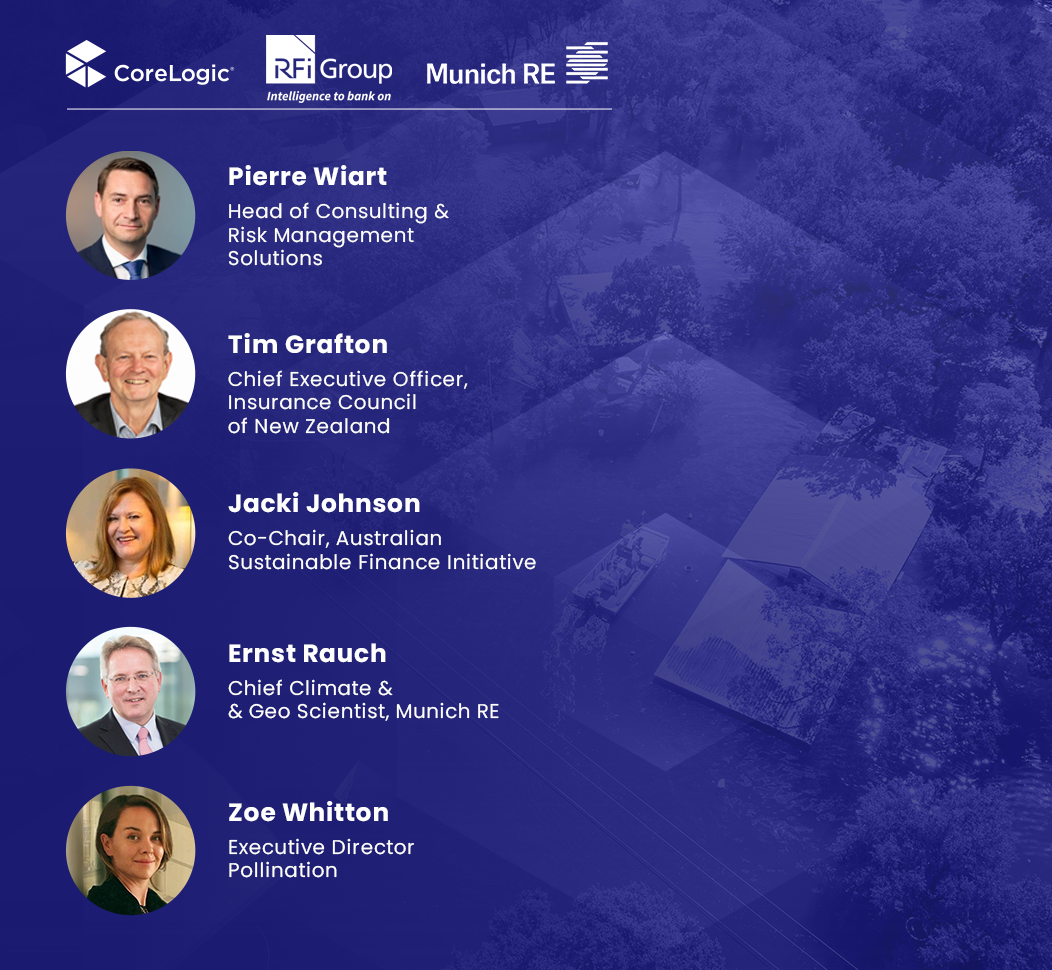 Challenges for finance sector
Experts discuss the importance of effectively identifying, assessing and managing climate-related risk management strategies.
Climate models to assess risk
Learn how today's climate scenario models help lenders assess impact of climate change on assets and portfolios at the property level.
Industry sustainability
Understand natural hazard and climate change event exposure to maintain appropriate disclosure to market and regulators.